---
Mitchell-Maryedited-WEB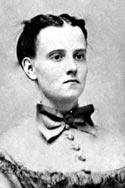 ---
News & Updates
Eclectic Maine-based musicians Jonathan Edwards ("Sunshine") and Don Campbell share the Olin Concert Hall stage at Bates College on Oct. 25.
Physics majors describe the practical application of physics in medicine, the behavior of light, and studies of new states of matter.
New at Bates as an assistant professor of mathematics, Katharine Ott is eager to contribute to Bates' strong track record in bringing more women...