---
'Final airing of M*A*S*H…' Part 2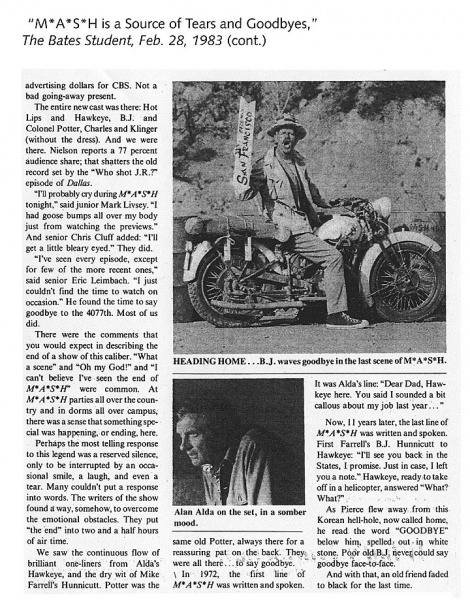 ---
News & Updates
New at Bates, criminologist Michael Rocque brings a distinctive perspective to the sociology faculty.
The return-to-college season is the same and different every year. That means you'll love the ritual but won't know exactly what to expect. See...
Alan Nathan, a nationally recognized expert on the physics of baseball, speaks at Bates on Sept. 9.