Bates Days of Service

Celebrate the 11th annual Bates Days of Service in 2016 by participating in community service projects with fellow alumni, students, parents and friends across the country. Cosponsored by the Office of Alumni & Parent Engagement and the Harward Center for Community Partnerships, Days of Service celebrates the Bates traditions of informed civic action and stewardship of the wider world.
The 2016 Bates Days of Service will take place from April 22 (Earth Day) through May 22, 2016 at 15 sites. Find a project near you in the list below. Please register using the link to the right.
Register for an event
2016 Locations
Boston, MA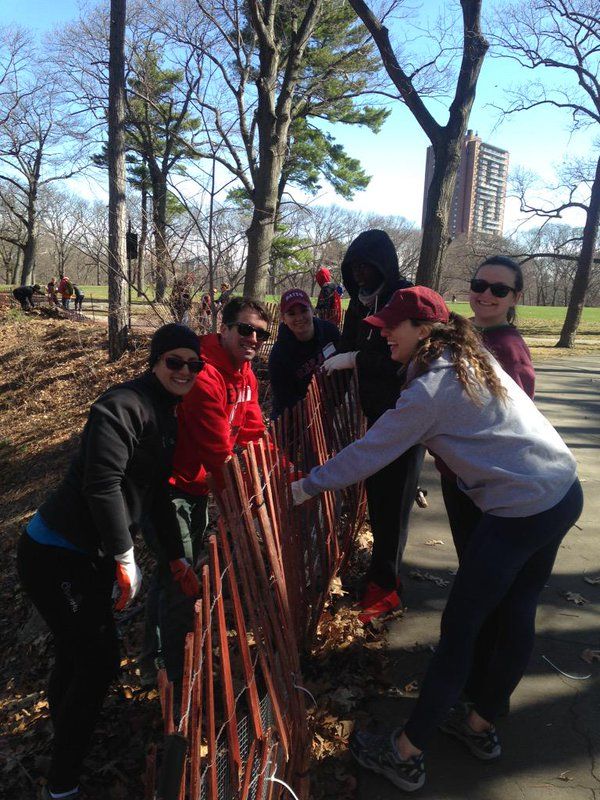 Charles River Clean Up 2015
This event has reached capacity, please email dayofservice@bates.edu to be added to the waitlist.
Charles River Cleanup –
Saturday, April 30, 2016
9 a.m. – 12 p.m.
Lee Pool – Storrow Drive and Blossom Street, Boston, MA
Activities include cleaning up the riverbanks of the Charles River.
No age limit to attend.
Jordan Lupo '13
2016 Registrants
Alison Bennett '13
Jen Brown '13
Hannah Chory '15
Pat Chory P'15
Stephanie Dumont
Mikayla Foster '13
Greg Honan
Ian Jones '12
Natasha Kalra '15
Angela Knox-Pyaesone '05
Rachel Lippin-Foster '15
Jordan Lupo '13
Dan McKenna
Rebekah Meyer
Julia Ofman '15
Aung Pyaesone
Andrew Rahedi '03
Emily Roseman '15
Bojian Sun '14
Mark Swartz '01
Burlington, VT
Committee on Temporary Shelter serving Vermont
COTS Walk
Sunday, May 1, 2016
10 a.m. – 2 p.m.
Battery Park
Battery St
Burlington, VT
This walk is a fundraiser for the COTS program. Volunteers will help set up various areas for the walk and then participate in the walk as well.
All ages welcome!
Andrea Fisher '14 and Courtney Fleisher '94.
2016 Registrants

Richard Crocker '66
Rachel DiStefano '11
Stephanie Dumont
Andrea Fisher '14
Courtney Fleisher '94
Kristina Marcussen '94
David Minkoff
Sylvie Minkoff  '29
Courtney Stachowski '09
Kira Stewart '08
Chloe Viner Collins '09
Chicago, IL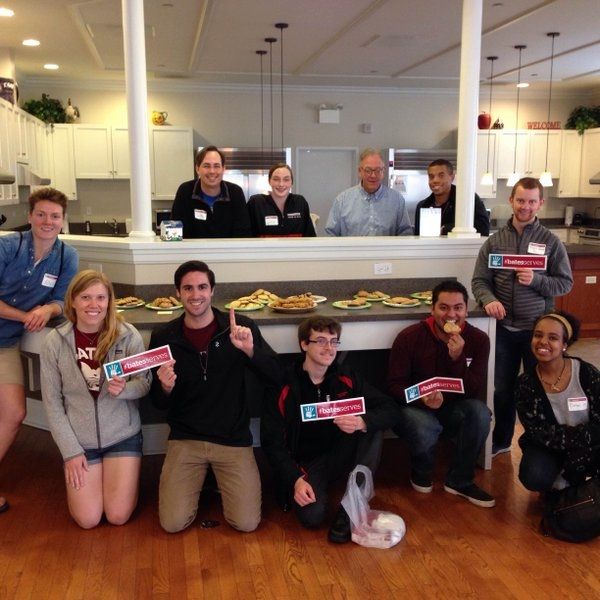 2015 Participants of Cookies from the Heart Chicago
Sunday, May 8, 2016
10 a.m.
Ronald McDonald House
5444 S Drexel Avenue, Chicago, IL 
Volunteers will create the menue, cook, and serve the meal to the residents of the house.
Children are welcome to volunteer with their parents!
Jordan Conwell '12 and Uriel Gonzalez '11

2016 Registrants
Tom Anderson
Elizabeth Cohen '07
Jordan Conwell '12
Uriel Gonzalez '11
Lisa Hannigan '89
Jim Hannigan
Sarah Jacobson '14
Sonya Roy-Singh '00
Mark Strobel '07
Christopher Varner P'17
Amy Winslow '89
Jim Winslow
Joshua Winslow
Cooper Winslow
Denver, CO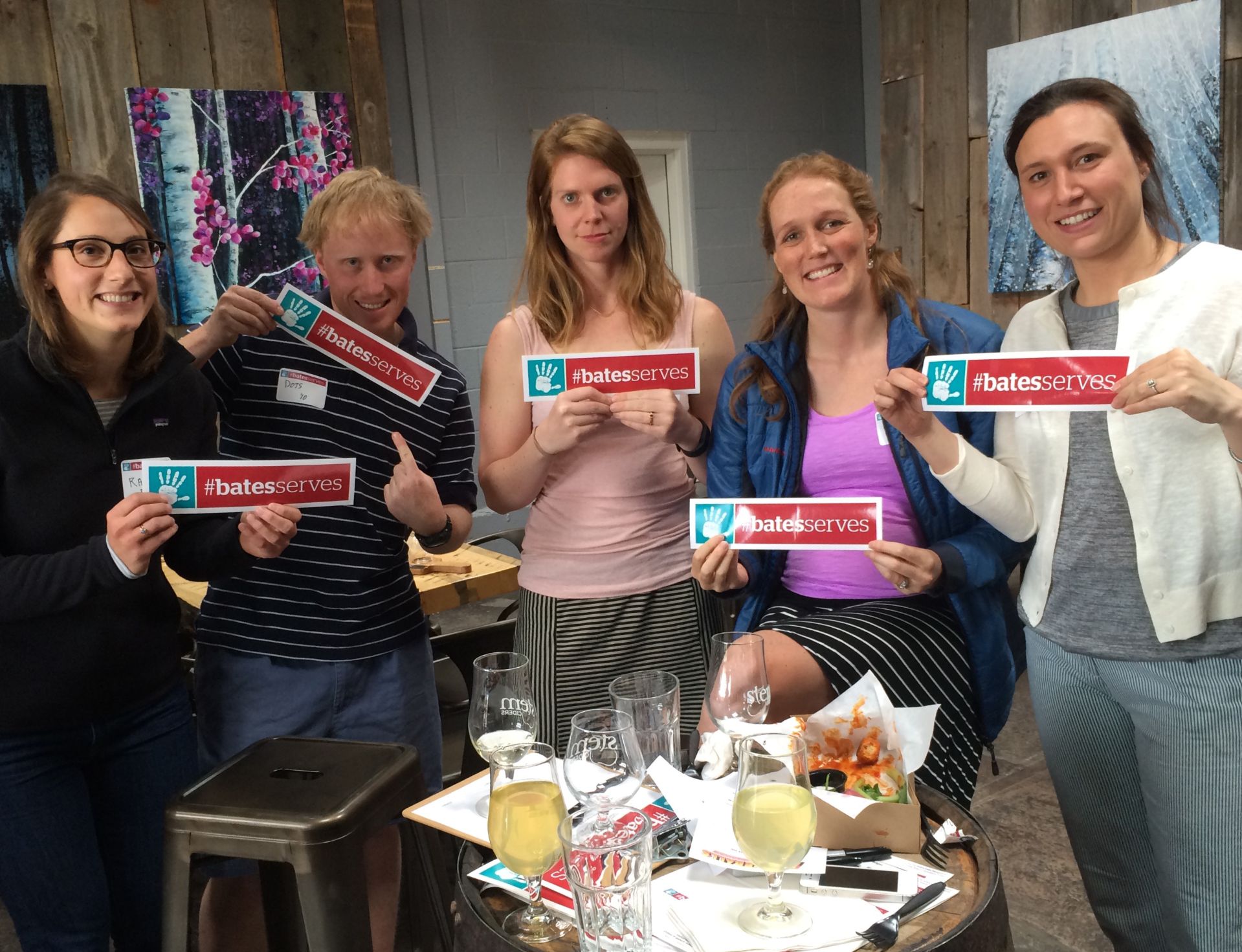 #batesserves Denver 2015
Saturday, May 21, 2016
8:30 a.m. –  Noon
Food Bank of the Rockies
10700 E. 45th Avenue, Denver, CO 
Volunteers will be assigned various tasks within the food bank main warehouse that day.
Ages 14 and up welcome!
Annie Fischer '09 and  Rachel Laaff '10
2016 Registrants
Matt Berg '09
Emily Crouter
Laura David '05
Tom Ellefson
Annie Fischer '09
Margaret Forbes '06
Pat George '13
Rachel Laaff '10
Erika Jones '96
Joel Massie
Nate Mattie
Ali Morgan '97
Shauna Mulvihill '12
Nick Thigpen
Lewiston, ME
Saturday, April, 30, 2016
7 a.m. – 4 p.m.
Benjamin Mays Center, Bates College, Lewiston, ME

Volunteers will help repair and restore homes for those in need.
Shanna Bruno
2016 Registrants
Zachary Anderson '19
Isa Barrengos '19
Claire Bartell '16
Jake Bergeron '16
Andrea Boitnott
Lucia Brown '19
Lauren Brough '19
Darrius Campbell '17
Maria-Anna Chrysovergi '18
Raymond Clothier
Nicholas Coker '19
Gil Connolly '18
Aaron Coppeta
Ethan Coppeta
Haley Crim'19
Michael Cronin '18
Sarah Daehler '19
Keven Depina '18
Phillip Dube '16
Jimmy Fagan '17
Maria Felski
Jacqueline Forney '18
Chase Fulton '19
Ani Gaden '19
Samantha Garapati '18
Alexandra  Gwillim '18
Martin Guinee '19
Mark Harriman
Andrew Jenkelunas '18
Calvin Johnstone '19
Emily Jolkovsky '18
Katie Kaplan '16
Kiana Keller '18
Nancy Kleckner
Betsy Ladd '85
Hope Logan '18
Trevor Lyons '17
Carolyn  MacDonald '16
Cassidy Martin '19
Maria Mazza
Hadley Moreau '19
Reilly Murphy '19
Claire Naughton '19
Jose Nieto
Eli Nixon '19
Ben Nussbaum '19
Sean Peterson '18
Max Petrie '18
Sandy Plashkes '19
Matthew Reback '18
Ivan Reese '17
Collin Richardson '18
Madelene Santizo '16
Yessenia Saucedo '16
Molly Sawdy '17
Brenda Sawyer
Dick Sawyer
Kate Schiller '19
Adam Schwartz '18
Anna Setzer '19
Bonnie Shulman
Augie Silver '18
Lisa Slivken '18
Catie Spaulding '19
Adriane Spiro '16
Jeff Sturgis '69
Anh Thai Tran '19
Tom Tracy
Kelly Wassarman '18
Abby Westberry '19
Brianna Wilson '18
Matthew Winter
Alyson Wolff '17
Katherine Ziegler '19
Los Angeles, CA
29th Pier to Pier Walk


Saturday, April, 30, 2016
8 a.m.

Manhattan Beach Pier
Volunteers will take part in a fundraising walk to support the prevention of child abuse.
Marielle Vigneau-Britt '10
2016 Registrants
Leta Dinkel P'19
Mallory Gazecki P'16
Rachel Greenwood '05
Aaron Meyerson P'19
Jacob Quijano
Leslie Quijano P'19
Mark Silver P'18
Dillon Tung '09
Marielle Vigneau-Britt '10
Melissa Wallfisch '08
Minneapolis, MN
Saturday, April, 23, 2016
9:30 a.m. – Noon

2500 Bloomington Ave S, Minneapolis, MN
Volunteers will prepare and package meals for the clients of Open Arms Minnesota.
Rachel Ogilvie '09
2016 Volunteers
Erin Crowley '12
Matt Flores '01
John Harrer P'16
Maggie Horvath '12
Katie King '05
Katy Lindblad
John Matulis
Gudrun Mirick '01
Mead Mueller
Rachel Ogilvie '09
Kaylee Riggi '17
Paula Riggi P'17
Max Rosen '05
Jessica Rosen
New York, NY
Information coming soon!
Saturday, April 23, 2016
9:30 a.m. – 12:30 p.m.
Riverside Drive at 108th Street
Activities include revitalizing the grounds at Riverside Park.
Julie Naidu '13
2016 Registrants
Hanna Allerton '15
Claire Banks '12
Stephanie Dumont
Cara Garcia '13
David Harvey '91
Gemma Marden '13
Lena Opper '13
Miranda Shapiro '15
Charles Thaxton '12
Orlando, FL
Orange County EPD and Mead Garden
Saturday, April, 23, 2016
8:30-11 a.m.
Mead Botanical Garden
1500 South Denning; Winter, Park, FL
Activities include removal of invasive plants from the garden.
Family friendly!
Marissa Corrente '06
2016 Registrants
Marissa Corrente '06
Kimberly Ireland '92
Marcia Tabak P'18
Ed Webman P'18
Phippsburg, ME
This project has been canceled due to a reduced need of beach clean up this year. Check back for #batesserves 2017.
Portland, ME
Sunday, April 24, 2016
8 a.m. – 4:30 p.m.

Volunteers will help with setting up for summer programming, raking, and clearing up program space.
Katie Hawkins '05
2016 Registrants
Sarah Davis '10
Stephanie Dumont
Jenna Ginsberg '94
Katie Hawkins '05
Carrie Murphey '06
Leanne Ouimet
Heather Putnam '89
Amy Schrag '91
Joseph Thorpe
San Francisco, CA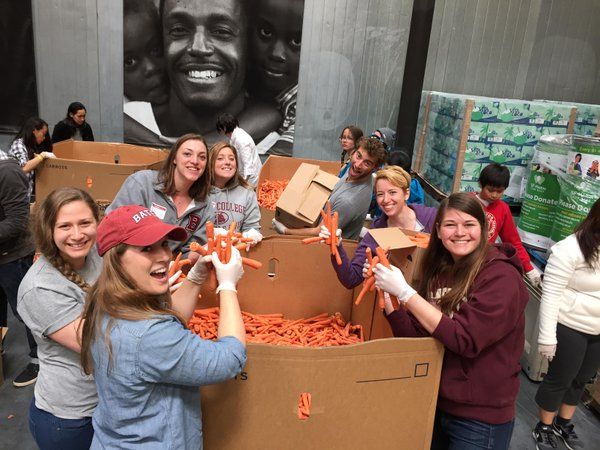 #batesserves San Francisco and Marin Foodbank 2015
Surfrider Earth Day Beach Cleanup
Saturday, April 23, 2016
10 a.m. – Noon

Ocean Beach Stairwell 17 across from the Beach Chalet
Volunteers will spend the morning cleaning the beach.
All ages welcome!
Kate DeAngelis '13 and Jessica Heiges '13
2016 Registrants
Eric Armstrong '09
Max Arnell '13
Michael Battle '95
Wendell Ching P'18
Sarah Codraro '09
Vasey Coman '10
Kate DeAngelis '13
Gavin Dille
Spencer Dille
Kate Faust P'19
Lucy Faust '19
Kate Fetrow '13
Abigail Hanson '12
Jessica Heiges '13
Ben Latham '11
Jeffrey Levinson '04
Carole Lupi '12
Cory Marchese
Sierra Marchese
William McElhinny '07
Gwen Murphy '94
Jeff Nemy P'18
Andrea Pressman '03
Nina Wolinsky '12
Mari Wright '07
Seattle, WA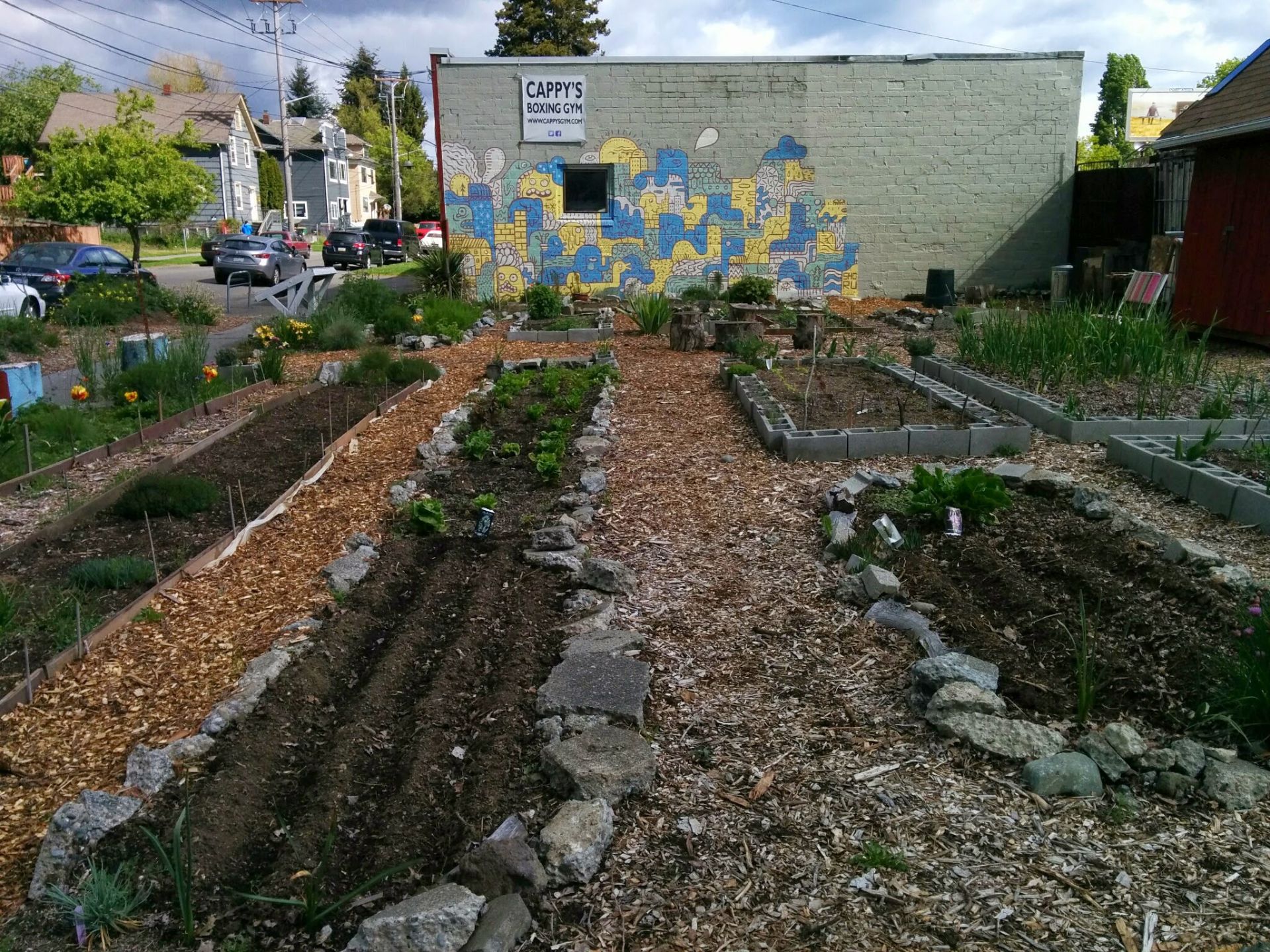 #batesserves 2015 Alleycat Acres location
Earthcorps – Discovery Park
Saturday, April, 23, 2016
10:00 a.m. – 2 p.m.
3801 Discovery Park Blvd, Seattle, WA
South Parking Lot
Volunteers will help with planting, maintenance, and removing aggressive weeds.
Eve Boyce '13 and Sara Solomon '05
2016 Registrants
Eliza Barkan '15
Eve Boyce '13
Bret Eytinge
Sarah Eytinge '05
Cody Jenkins '14
Jameson Jones '15
Amanda Moore '14
Kim Rodgers '05
Tyler White '13
Washington, DC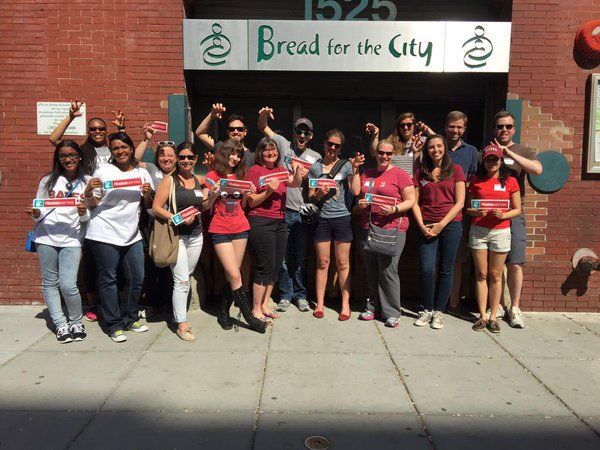 #batesserves in Washington D.C. 2015 at Bread for the City
This project has reached capacity, please contact dayofservice@bates.edu with questions.
DC Central Kitchen
Saturday, April 30, 2016
9 am – 12 Noon
425 2nd Street NW, DC 20001
Activities include food preparation for meals to be distributed that day.
Ages 12 and up welcome!
Kristelle Hicks '04.
2016 Registrants

Bill Ball '05
Bronwyn Bise
Catherine Bise '87
Imogen Bise
Brian Collins '72
Amy Connell
Bernardo Diaz Morales
Bryan Frates '08
Larry Handerhan '05
Kristelle Hicks '04
Emily Katz '08
Liam Leduc Clark '98
Cynthia Mauer '06
Emily Mead
Ryan Mead '06
Sonija Parson '06
Emma Sprague '10
Joanne Walton '90
Zoe Walton
Work for Worcester
Projects for the day include constructing a basketball court and recreation space
and transforming a room into experimental science space.
Saturday, April 16, 2016
8 a.m. kick off at the Worcester City Hall
455 Main Street
Worcester, MA
10 a.m.-2 p.m.  Worcester Arts Magnet School – Project site
315 St. Nicholas Avenue
Worcester, MA
2016 Registrants
Caroline Barr '11
Laura Beckwith '65
Jack Blood '27
Flora Chan '11
Stephanie Dumont
Ryan Edwards '15
Lina Kong '10
Mike Lachance
Paul Oparowski '78
Sue Oparowski '78
Rachel Pedersen '14
Kelli Reyngoudt '90
Jocelyn Rice '12
Sarah Thibeau '92