Distinguished Alumni in Residence Program
The Distinguished Alumni in Residence Program was established in 2003 by The College Key to bring alumni of note to campus to interact with students and faculty.  Fellows usually give a lecture, teach classes, and meet with students individually and in group sessions.
---
The 2013 Distinguished Alumnus in Residence

"Healthcare at the Tipping Point – The Changing Culture of Care" 
Win Brown '89, President and CEO of Heywood Healthcare, Gardner, Mass.
Win visited classes, met with students, and gave a keynote speech sharing with the Bates and local community his thoughts and insights on the dynamic state of healthcare in America today from his vantage as a leader of two Massachusetts community hospitals.
---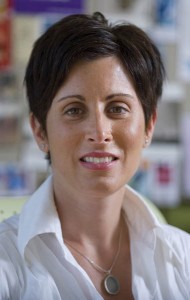 2012
Bestselling author and neuroscientist Lisa Genova '92 speaks to DAIR and the public in the Olin Arts Center Concert Hall.
2011
Chevron's Lisa Barry '77 brings global enegry insights to DAIR 2011 program.
2010
Constance Berry Newman '56, former U.S. undersecretary of state for African affairs, to speak about African leadership.