---
Herzig, Rebecca
207-786-6335

Women and Gender Studies

Christian A. Johnson Professor of Interdisciplinary Studies

Pettengill Hall, Room 209

American Cultural Studies
Rebecca Herzig holds the College's only full-time faculty appointment in Women and Gender Studies. She teaches a range of interdisciplinary courses on science, technology, and medicine, as well as Introduction to Women and Gender Studies and the program's required methods course, Methods and Modes of Inquiry. Her latest book,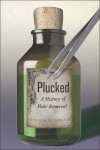 Plucked: A History of Hair Removal, is in press.
               Prof. Herzig is on leave during the academic year 2013 – 2014.
Catalog
Contact Us