Announcements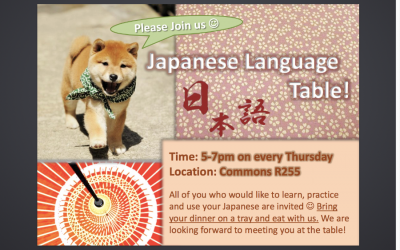 Past Events: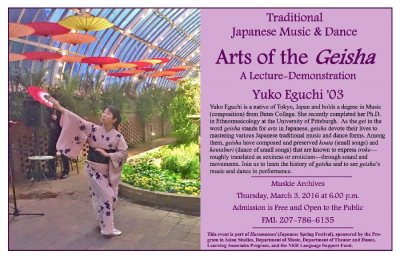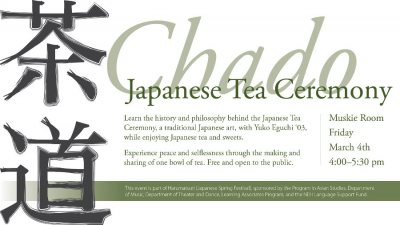 News and/or Events for Everybody (Please e-mail me if you want to post something).
*Post 10/4/10: The JET Program: The application deadline is Nov. 18. More in the JET Program site.
*Post 10/1/10: Meeting for Study Abroad Program:
・Day: Oct. 14 (R) at 7 p.m. ・Place: Pett. G63.
*Post 9/16/10: Hathorn building:
・Mon through Fri 7 am to 5 pm to all, 5 to 11 pm with card access only
・Sunday 2 to 11 pm with card access only
・Saturday – closed

For everybody
JPN101 & 102
JPN201 (schedule) & 202
JPN301 (schedule) & 302
JPN401 & 402
Links to other sources including Japanese newspapaers