Wake, Hisaaki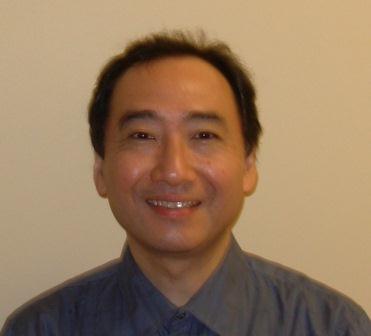 Search Returned No Results
New Search
Hisaaki Wake was born in Fukuoka, Japan, and grew up in Tokyo, Sapporo, and Saitama.
Encouraged by one of his professors at Hokkaido University, he traveled to America for the first time in 1988 and studied at the University of Massachusetts at Amherst from 1993-4 as Rotary fellow. Following his time at Amherst, he went on to study at various higher institutions including SUNY-Albany (M.A., English literature), Harvard University, Penn State University, and the University of Washington at Seattle.
Before pursuing his Ph.D. in modern Japanese literature at Stanford University, Hisaaki returned to Tokyo in the early 2000s and taught English language and literature at Meiji University in Tokyo and Kinki University in Osaka. Over the years he has also taught Japanese language and literature at Whitman College, Stanford University, and the University of California at Davis. He received his Ph.D. at Stanford in June, 2012.
Hisaaki's primary research interest is in musicality – considering rhythm, sound, voice, timbre, and texture in written texts of modern Japanese literature. His Ph.D. thesis examines the use of music in the works of Nakagami Kenji, arguably the last important Japanese writer of the 20th century.
His publications include a comparative study between Ralph Waldo Emerson and the Japanese poet, Kitamura Tōkoku; a comparative study between the modern Japanese author Higuchi Ichiyō and the Canadian short-story author Alice Munro (Japanese); and a study of the protagonist's economic aspirations in Theodore Dreiser's Sister Carrie (Japanese). He is also interested in linguistics, namely second-language acquisition, and has published an essay on the grammatical feature of parallelism in English.