---
Strong, Sarah M.
207-786-6287

Japanese

Professor

Roger Williams Hall, Room 208

Asian Studies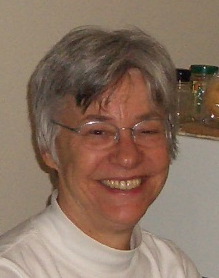 Sarah M. Strong is Professor of Japanese Language and Literature and a member of the Bates Asian Studies faculty. She serves on the executive board of the Associated Kyoto Program and is literature editor for the Journal of Japanese Language and Literature. She is also a research associate at the Reischaurer Institute at Harvard University. She holds an M.A. and Ph.D. in Japanese Literature from the University of Chicago and a B.A. in History from Oberlin College.
S. Strong's research interests cover both modern and pre-modern topics in Japanese literature. In the modern period she focuses on early twentieth-century writers who give expression to the human relationship to nature in their works. She has published several translations and studies of Miyazawa Kenji . Her most recent translations appear in Masterworks of Miyazawa Kenji: Poems and Fairy Tales (Tokyo: Sunmark, 2002). She is currently working on a set of articles introducing the writings of the early twentieth century woman author, Chiri Yukie, a member of Japan's indigenous northern people. S. Strong's articles on the medieval legends of Ono no Komachi have appeared in numerous journals such as Women and Performance and Monumenta Nipponica.
S. Strong's teaching includes a broadly based survey course on Japanese literature and society together with more focused courses on topics in premodern and modern Japanese literature including, haiku poetry, women writers, and the fantastic. She regularly offers courses in the Japanese language program. She also teaches courses on literature and the environment . She has co-directed two fall-semester programs to Tokyo.
---
Contact Us