Galapagos Blog – Bio s32 – Short Term 2017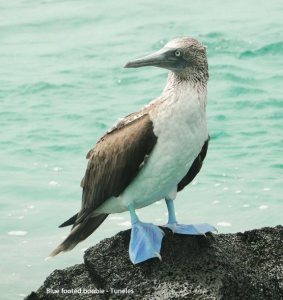 Greetings everyone!
The Bio s32 class will be blogging about our experiences in the coastal city of Guayaquil and the Galapagos Islands on  a daily basis as the internet connectivity permits. Professor Larissa Williams, AI Greg Anderson and 14 awesome students are making the "Enchanted Isles" their living classroom to study not only the ecology and evolutionary significance of the islands, but to learn first hand about contemporary issues at the intersection of development, tourism, and the need to protect this important ecosystem. We will spend two days in Guayaquil to learn about about mainland Ecuador and then the balance of the trip in the Galapagos, visiting several islands. Our host organization for the trip is the Intercultural Outreach Initiative (IOI) based in Puerto Villamil on the Island of Isabela.
We hope you'll enjoy our adventures!
Early Preparations for the Course
Contributor: G. Anderson
Getting a course to the Galapagos Islands is no small feat and our preparations began during winter term with a flurry of paperwork, passports, and information meetings. A highlight was our trip to Divers' Paradise in Auburn where owner Ian helped all the students find wet suits and snorkeling gear. In the end it took several trips to get everyone kitted out, but it was well worth it, and Ian was extremely helpful.
First Week Activities at Bates
Contributor: G. Anderson
The first week of the course we met daily for lectures and discussions of the geologic , evolutionary , and human history of the islands. Lectures were supported by various readings, including the famous "Beak of the Finch" which chronicles the research on finch evolution by the Grants on the island, Daphne Major. A highlight of the week was reading a recent paper about the geologic history of the islands and how that may relate to distribution and speciation of organisms (Karnauskas et al. 2017. Paleoceanography of the eastern equatorial Pacific over the past 4 million years and the geologic origins of the modern Galapagos upwelling. Earth and Planetary Science Letters 460::22-28), and then having a lively discussion of the paper with Dr. Eric Mittelstadt, one of the principal authors, via Skype. Thursday after lecture we checked everyone's main bags and distributed additional gear we'll take along. On Friday we had student presentations on various species of plants and animals we'll likely encounter in the islands.  Each student also prepared species guides which we have compiled into our own field guide to common species of the Galapagos.
Good morning! We've been uploading the blog to the Bates Biology webpage. Please see the posts here:
Here are the most recent posts:
Community Engaged Learning 3.0: Preserving Isabela Marshes for Future Generations
---