---
Ambrose_mug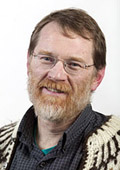 ---
Contact Us
News & Updates
The genocide left the country in a "field of ruins and chaos: No institutions had been spared." Perspectives look at the past, present and...
French Professor Alexandre Dauge-Roth traveled to Italy to take part in events commemorating the 20th anniversary of the genocide in Rwanda.
Thomas Goetz '90, author of a new history that traces the intersecting careers of Arthur Conan Doyle and the scientist who showed the world...