Getting to Portland, Boston, and Beyond
Major airlines serve the Portland International Jetport, 45 minutes from campus.
Amtrak links Portland and Boston.
Bus service to Lewiston is provided by Greyhound Bus Lines.
To and From Portland Jetport
Portland Jetport Shuttle ($10 each way)
Shuttles to the Portland Jetport and the Portland Transportation Center are available at the beginning of Thanksgiving and winter breaks. Return shuttles are also available at the end of each of these breaks, but depart only from the Portland Jetport.  This is a contracted service and additional dates/times cannot be accommodated.  In the event of a delay or cancellation of your scheduled itinerary, please see our transportation page for alternate transportation options.   Refund requests can be initiated through the Eventbrite website and requests will be reviewed and processed upon receipt.
Winter Recess Portland Jetport Shuttle: One-Way TO Portland Jetport/Transportation Center
Winter Recess Portland Jetport Shuttle: One-Way TO Bates
A & S Limo
Maine Limousine Service
Mermaid Transportation

Mermaid Transportation offers rides discounted to Bates Students from Lewiston to the Portland Jetport.
Uber
Uber operates cars in the Portland and Lewiston-Auburn areas. It connects you with a reliable ride in minutes – one tap and a car comes directly to you. Your driver knows exactly where to go, and payment is completely cashless. For more information, please visit the Uber website.
Zipcar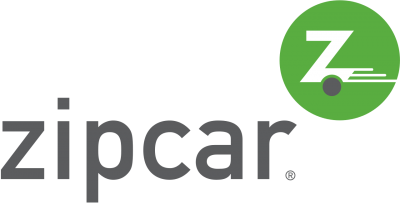 ZipCar is a great option for students who are able to drive but do not have access to a car. ZipCar is an easy, inexpensive car lending/ rental option for all Bates students, staff and faculty.
To and From Boston, Hartford, and NYC
Amtrak
Traveling by train? Amtrak offers a College 6Tix program. For $86, you will receive six one-way trips on the Amtrak Downeaster. That represents a 50% savings! Trains depart from Brunswick, Freeport and Portland and continue onto Boston North Station. For more information or to purchase the pass, visit http://www.amtrakdowneaster.com/multi-ride-passes.
BreakShuttle

Breakshuttle is a cost-effective option for transportation to Boston, Hartford and New York City.
Via the Bus Terminal
Greyhound Lines
Take a taxi to the Congress Street terminal.
Take a bus to Lewiston.
Take a taxi from the Lewiston bus station to campus (23 Campus Avenue) if there is not a campus stop.
Tel. 800-552-8737
Website: www.greyhound.com