---
Ruth Lexton
207-786-6318

English

Visiting Assistant Professor

Hathorn Hall, Room 302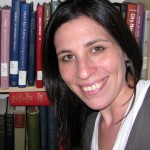 Ruth Lexton joined the faculty at Bates as a Visiting Assistant Professor in 2011 after gaining her PhD at Columbia University in 2010. She has a MPhil in medieval literature and a BA in History from the University of Oxford. She specializes in medieval and Renaissance literature.
Ruth's book in progress, "The Political Imagination of Malory's Morte Darthur," examines the political lexicon of an Arthurian story written during a time of civil strife in late medieval England. Challenging the prevailing critical view that Malory's Arthur represents the ideal medieval monarch, her book demonstrates that Arthur's kingship in the Morte is deeply flawed and the conduct of his Round Table knights is dominated by the need to compensate for his inadequacy. Ruth recently published an article on "Kingship in Malory's Morte Darthur" in the Journal of English and Germanic Philology. She is working on a new piece about the accusations against Guinevere in the Morte, Anne Boleyn, and reading Malory in the sixteenth century.
At Bates, Ruth has taught English and CMS cross-listed courses on the literature of dissent, Chaucer, Arthurian literature and medieval romance, and will be teaching courses on medieval and Renaissance literature and culture in the 2012-13 academic year. She taught a Short Term course on the vampire in popular literature and culture.
Ruth is the recipient of several prestigious fellowships and awards including the Mellon/ACLS Dissertation Completion Fellowship (2009-10).
Contact Us