Aileen H. Park, Ph. D.
Aileen earned her Ph.D. in Counseling Psychology from Boston College.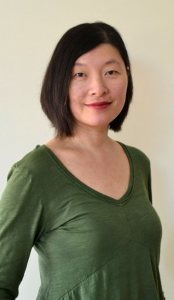 Before joining Bates as Director of CAPS in 2017, Aileen worked in the field of college mental health for over 20 years, first at several schools in the Boston area where she specialized in multicultural counseling, clinical training and supervision, and feminist/ psychodynamic therapy.  More recently, Aileen served as the Associate Director/ Director of Training at Bowdoin College Counseling Service in Maine for 10 years, then as a licensed psychologist at University of Washington Counseling Center in Seattle.  As a clinical generalist, Aileen is able to treat a wide variety of student concerns, including anxiety and depression, perfectionism and stress management, identity exploration, and relationship issues.  One of Aileen's central areas of interest is the intersection of race, gender, class and other identities in human development.