NSF Data Management Plans
The National Science Foundation (NSF) now requires that all applicants for funds submit a detailed data management plan with their proposal. Matt Duvall in collaboration with the Dean of Faculty's office, has taken on the role of consultant for faculty members at Bates needing to develop these plans.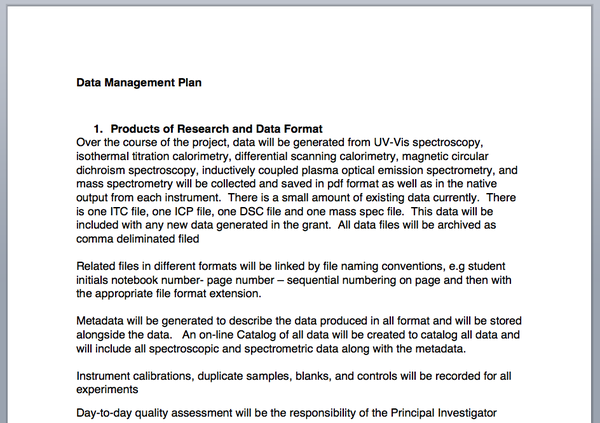 implementation details:
Offer Consulting services and access to long term data storage at the college using the college's institutional repository, SCARAB.