Alumni Bios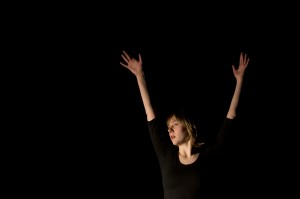 Katie Ailes '14 graduated Bates with a double major in Dance and English and a minor in Educational Studies. Upon graduating, she taught secondary school students in Taunton, England through the Bates Tacchi-Morris internship. She is currently based in Glasgow, Scotland, where she is studying for her Masters by Research in English at the the University of Strathclyde through a UK-US Fulbright Postgraduate Award. Her research focuses on contemporary Scottish poetry anticipating and responding to the 2014 Scottish independence referendum.
In Scotland Ailes has continued to create and perform as a poet. She has performed at various venues around Glasgow and Edinburgh, including Last Monday at Rio, Magic Carpet Cabaret, and Soapbox. In October 2014 she placed second in the Luminate Festival Slam at the Ghillie Dhu in Edinburgh. She is also looking to continue her dance practice through classes with DanceHouse Glasgow. For more information, please visit http://kathrynailes.wordpress.com/
---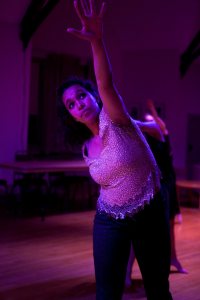 Colleen Fitzgerald '14 is living in Buenos Aires, Argentina where she studied abroad and conducted dance/anthropology thesis research during her time at Bates. In September of 2014, she made her international debut of a solo choreographed at Bates entitled "Aqui estoy, esto que ves es lo que soy" at the Festival Arte al Cubo. She is currently immersing herself in the diverse dance scene of Buenos Aires, learning new techniques and approaches to movement while further developing her own. She is studying under international artists such as Gustavo Lesgart, Emanuel Ludueña, and Lucas Condro, among others. This fall (spring up north) Colleen will start a graduate program in the "Contemporary Trends and Tendencies in Dance" at the Universidad Nacional de Arte in Buenos Aires.
---
Since graduating Hannah Miller '14 has moved into the position of Academic Administrative Assistant for the departments of Theater and Dance, and Rhetoric at Bates College. During her time as a student, she majored in Spanish and Women and Gender Studies, and spent all of her free time in the theater working as a carpenter, dance stage manager, Rob Player enthusiast and practically everything else you can imagine. The two summers she spent working in Schaeffer for the Bates Dance Festival only further encouraged her love for dance. She returned to the stage as a dancer last April for the first time in eight years and can't wait to do it again soon!
---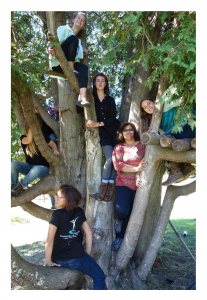 Upon graduating, Zoë Fahy '13 signed on for a year of AmeriCorps service at a Community Action Council in rural Washington state. She worked in nonprofit program development doing advocacy work for low-income families. As of a month ago, she is back in Maine working in Freeport as a Residential Teaching Assistant at a semester school called Coastal Studies for Girls. The school focuses on place-based, interdisciplinary marine science and leadership education for 10th grade girls. Along with local history and environmental literature, she teaches a beginners dance class and some yoga! In March she is shipping off to Brazil for a Fulbright ETA where she will be placed with a team of English teachers at a university and will be conducting dance documentary work outside of teaching.
---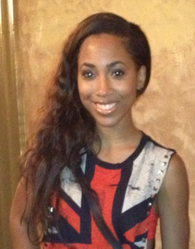 Victoria Lowe '12 graduated from Bates College with degrees in American Cultural Studies and Dance. She was a member of the Bates Modern Dance Company, co-founder of the Bates Step-Team, and one of the first two students to take part in the Tacchi-Morris Internship in Taunton, England. Victoria's success at Bates culminated with the conferment of a B.A. in Dance, making her along with 3 other students, the first Batesies to graduate with Dance Degrees. Victoria currently resides in New York City where she continues to dance and teach. She has rekindled her love with Salsa dancing and Modeling, two new ventures she hopes to add to her professional endeavors.
---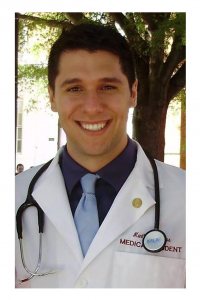 Monthe Kofos '11 is a competitive ballroom dancer who currently attends medical school in South Carolina. At this point, he is unsure which medical specialty he will be pursuing.
While at Bates, Monthe first began competing in ballroom as a way to supplement the rigor of varsity track. He served both as the Ballroom Team's president and lead choreographer. Monthe currently competes in the highly- competitive Advanced Gold Level in 19 of the 21 offered ballroom dances, where he places frequently. He has also been lucky enough to compete  alongside his brother Zachary '13 and sister Leah '15 who are also Bates alums.  In addition to dancing, Monthe has designed and made many of his and his partner's various competition outfits and jewelry – including the costumes seen in the attached picture.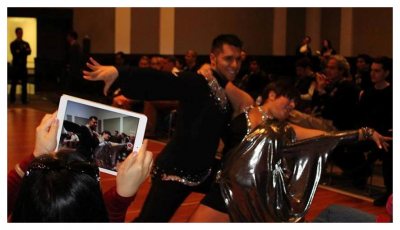 "I am so blessed that Bates allowed me to develop into the dancer I am today. Ballroom is my passion; had Bates not introduced me to this unique and amazing culture, a crucial component of my life would be missing."
---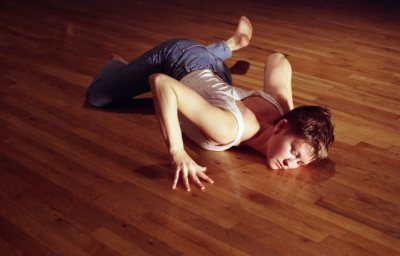 Lindsay Reuter '11 is a dancer and dance-maker who builds sparse, conceptually-driven performances that usually occur in proscenium settings, but don't have to. Her work is motivated by questions about identity and agency—how we do what we can—and in a recent introspective turn, this interest has extended specifically into (dis)ability. Her work has been presented in New York by Movement Research at the Judson Church, Spoke the Hub at the Gowanus Arts Building, and by New York Live Arts as a Fresh Tracks recipient 2014-2015.
Lindsay attended Bates from 2008-2011,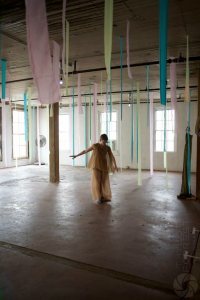 where she was a transfer student who graduated Phi Beta Kappa with her BA in Women and Gender Studies and a minor in Dance. In addition to making performance, Lindsay works as a collaborator with Katy Pyle and the BALLEZ and with Marissa Perel, for which Lindsay was recently hailed "boyish" by the New York Times.
Lindsay organizes communities around dance that promote alternative economic structures. From 2011-2013, she co-curated the President Street Performance Series at her home in Crown Heights, Brooklyn, which employed a barter system for entry. She is now a curator and co-organizer for CLASSCLASSCLASS 2014 and 2015. Lindsay is based in Brooklyn, New York.
---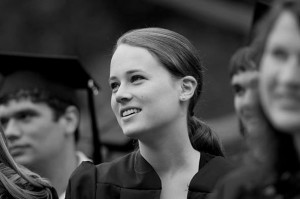 Ebbe Sweet '11 is a New York City-based photographer. Ebbe's photography draws upon her years of experience as a dancer and dance photographer to capture life in motion. She developed a passion and technique for dance photography while studying both dance and photography at Bates. During her time at Bates, she especially enjoyed photographing performances from the wings and the back of the audience in Schaeffer Theatre.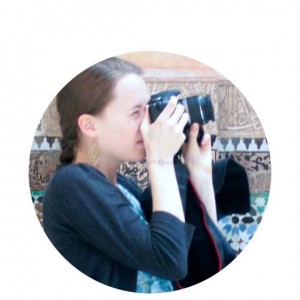 In New York City after college, Ebbe founded her own photography business specializing in wedding and family photography. She continues to incorporate dance photography into her work through fine art photos of children jumping and wedding guests dancing. Ebbe frequently returns to the Bates campus to photograph dance shows and to teach dance photography workshops, and her photography has been featured in numerous Bates publications such as the Arts Calendar, The Bates Student newspaper, and as the splash page for Bates.edu. Her work has also been published in Dance Teacher Magazine, New York Times online, The Gothamist, National Geographic Energizer, Energetiks Dancewear of Australia, and on the cover of Dance Magazine's college guide.
---
A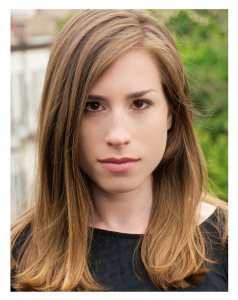 lissa Lazaro '08 is a dancer, choreographer, teacher and editor living in NYC.  She currently performs with Barbara Mahler, and has also worked with Heather McArdle, Regina Nejman and Yina Ng.  Alissa choreographs for her company, Red Dot Dance, as well as for short films and music videos, and enjoys collaborating with her husband and Steadicam Operator, Victor Lazaro, as well as fellow Batesie dancer, Marlee Weinberg.  Her work has been shown at such venues as Dixon Place, CPR, Triskelion Arts, Gibney Dance, Coney Island Film Festival, Dance Film Lab, The Art of Brooklyn Film Festival (NY), Provincetown Film Festival, Cape Cod Filmmaker Takeover (MA), Bates College (ME), and the Langston Hughes African American Film Festival (WA).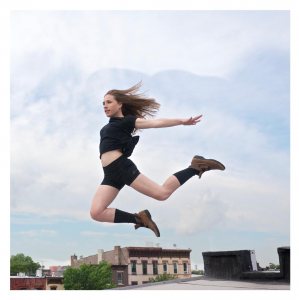 Alissa studied Bharatanatyam both in the US and India, where she performed at Madurai's Sarveswarar Temple.  Alissa currently teaches all styles of dance to young dancers at the Park Slope After School Center at PS 107, and the Westchester Ballet Center for the Performing Arts.  Alissa is also a video editor working on short films, promotional videos and commercials. One of her most recent projects, a commercial for a local dance studio, was aired on ABC Family and Nickelodeon.
---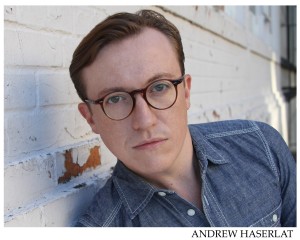 Andrew Haserlat '05 is an actor, director, choreographer, and scenic designer in New York City.  A proud member of SAG, AFTRA, and AEA Andrew has toured internationally with MGM's 75th Anniversary production of The Wizard of OZ (Scarecrow) and My Fair Lady (US and Singapore).  He is reoccurring on season two of Amazon's hit new political satire "Alpha House" and can be seen opposite Francis McDormand in HBO's new miniseries "Olive Kitteridge" (written by Bates alum Elizabeth Strout '77).  After graduating from Bates (where he majored in Biology and Theater), Andrew served for two years as Education Associate at North Shore Music Theater, directed numerous productions for Ogunquit Playhouses Department of Education, as well as directing and choreographing the 2012 production of Unity Stage Company's Bye Bye Birdie in NYC.  As an actor in NYC he has appeared in productions with the York Theatre Company, Untitled Theater Co. #61, and the pre-Broadway reading of Empire: the musical.  Regionally: Bill in John Pielmeier's World Premiere of Slow Dance with a Hot Pick-Up, Bob Cratchit in A Christmas Carol, Henry Ford in Ragtime, Will Parker in Oklahoma!, Fyedka in Fiddler on the Roof, Les Miserables, The Producers, Fiddler on the Roof, High School Musical, and The Full Monty (Ogunquit Playhouse), and Jesus Christ Superstar (North Shore Music Theater).  Andrew has worked on "Law & Order: Criminal Intent," as well as the feature films "The Social Network" and Disney's "The Surrogates."   As a scenic designer Andrew has worked with Bates Alums John Ambrosino '01 (Animus Ensemble's Once Upon A Mattress) and Saida Cooper '04 (Wizard Oil Production's Empire of the Trees) as well as the new music video "Soul on Fire" by Samia.
For more information: www.andrewhaserlat.com
"My senior year I directed and scenic designed Keneth Lonergan's gritty drama 'This is our Youth'; a play which to this day drives my career in its overall theme: Whether to stay complacent in time or thrust boldly into the unknown and make your dreams a reality. Bates allowed me to explore all the diverse facets of theater — acting, design, directing, and dance — and with that knowledge gained I find myself tackling new project, booking roles and callbacks, and discovering my own idea of 'success' on a daily basis." Andrew Haserlat '05 
---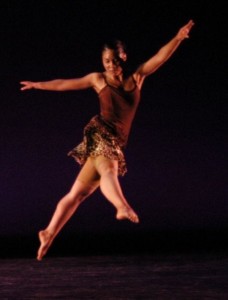 Devon Fitchett '02, received her early training at Boston Youth Moves. She continued dancing under the direction of Marcy Plavin at Bates College. She has performed with Emily Beattie, Liza Hostetler-Ingalls, Prometheus Dance, and Ben Munisteri Dance Projects in venues including Altogether Different, Lincoln Center Out of Doors, Tanzmesse International Dance Festival, and Jacob's Pillow Dance Festival. She has taught master classes and performed across the United States and internationally. Currently, she is the Director of Dance at Dana Hall School in Wellesley, MA, developing repertory to be set on local dancers, and on faculty at Boston Youth Moves.
---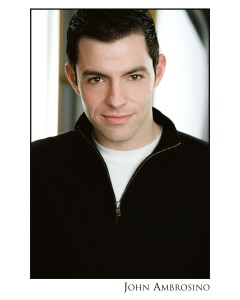 John Ambrosino '01 is a theater Professional living in New York City.  After receiving his B.A. in Theater Directing from Bates College, John became an artistic associate at The Wang Center for the Performing Arts (now the CitiCenter for the Performing Arts), New England's largest non-profit performing arts center.  While at the Wang, John was instrumental in creating American Voices–a reading series of classic American Plays at the Shubert Theater.  The series connected the classic American cannon with such performers as Paul Rudd, Dennis O'Hare, Anthony Mackie, Charles Busch, Kerry O'Malley and Ruben Santiago Hudson.  Also at the Wang, John served as an associate producer for Commonwealth Shakespeare Company the resident LORT theater that produces free productions of Shakespeare on the Boston Common.  John oversaw Commonwealth Shakespeare Company's largest budget show in the company's history–Hamlet staring Jeffery Donovan.  The 2005 production drew nearly 100,000 patrons over the 20 free performances.   In addition, John worked with Vice President of Programming, Steven Maler, to develop a slate of product to fill the 3,600 seat Wang Theater and the 1,250 seat Shubert Theater.  With Maler, John also served as associate producer of Wilde Nites LLC, which produced Academy Award winning comedienne Whoopi Goldberg in An Evening with Whoopi Goldberg at the Wang Theater.
In the fall of 2005 John left the Wang Center in order to focus more directly on his own theater company, Animus Ensemble, which he founded in 2001 directly following his college matriculation.  Over his five years with Animus, John produced and directed 10 productions at the Boston Center for the Arts.  The mission of the company was to create a dialogue with audiences using music, movement and drama.  His production of Burt Bacharach's Promises, Promises earned the company an IRNE nomination for Best Musical Production and also earned him an IRNE nomination for Best Director of a Musical.
John left Boston to pursue artistic opportunities in New York City in 2007.  Upon his arrival, he worked as an actor in the development of The Musical Adventures of Flat Stanley.  Through a series of workshops the classic children's story was adapted for the musical stage.  He toured the United States in the title role in the production's first national tour.  Upon his return, John joined the Las Vegas company of the hit Broadway show, Jersey Boys.
John is currently a principal producing partner for U Rock Theatricals L.L.C. a New York based theatrical production company.
"Without my mentors and colleagues at Bates, my career would not have been so varied and fruitful!  When I am in a theater, be it as a director, actor or producer, it is always a 'great day to be a Bobcat'!" John Ambrosino '01
---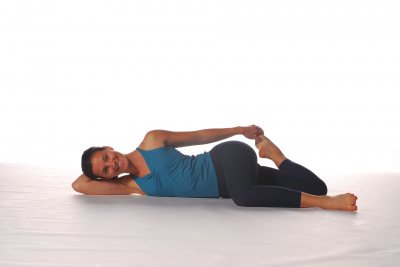 Laura Beare '01 is a yoga and Pilates instructor practicing in Fairfield County, CT.  In addition to teaching at wellness studios and private homes, Laura has also taught dance conditioning and injury prevention workshops for various university dance programs, including Fairfield University, Bates College, Florida State University, Emmanuel College and Salem State University.  After graduating from Bates, Laura completed in MA in dance at Florida State University, where her graduate research focused on dance conditioning, kinesiology and women's fitness practices.  Most recently, Laura has enjoyed leading anatomy and injury management workshops for yoga teacher trainees, and spent the past year directing the therapeutic yoga program at Spaulding Hospital Outpatient Center in Cambridge, MA.
---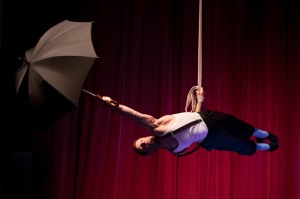 Andrew Adams '99 began his circus career at the age of 12 with Circus Smirkus in Vermont. Upon graduating with a theater major from Bates, he went to Chicago and began performing with the Midnight Circus. He has performed with Teatro Zinzanni in Seattle and San Fransisco. For the past year, he has been with Cirque du Soleil "Zumanity" in Las Vegas. He specializes in aerial straps.
---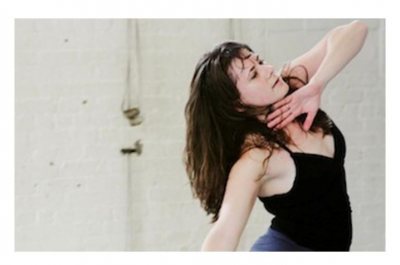 Erin Gottwald '98 has performed and choreographed throughout the United States, most notably at Dance Theater Workshop/ New York Live Arts, St. Mark's Church, Dance Unlimited in Juneau, AL, Conduit Dance in Portland, OR, The Cowell Theater in San Francisco, CA, Dancer's Workshop in Jackson Hole, WY, and the Philadelphia Fringe Festival in Philadelphia, PA. She has had the pleasure of dancing in companies throughout the country including David Parker & The Bang Group, Sokolow Theatre Dance, Digby Dance, Hole Dance Films, Nicola Hawkins Dance Company, Prometheus Dance, Paufve Dance, EgoArt, Jody Weber Dance, Dandelion Dance Theatre and Erin + John. She has participated in dance residencies at The Yard in Martha's Vineyard, MA, at the Putney School in Putney, VT and at the Greensboro Ballet in Greensboro, NC and has choreographed for film and television including USA's Royal Pains, Logo TV's Eden's World, The Gap and Macy's. Originally from Stoneham, Massachusetts, Erin received her formal training for 11 years at the Boston Ballet School and with choreographer Holly Fairbank in her mountaintop summer studio in Franklin, NH. She holds a BA in Theater from Bates College and a BA Hons from the London Contemporary Dance School in London, England. She has taught dance for over 15 years at Peridance, Bates Dance Festival, Boston Ballet, Berkeley Ballet Theatre, National Dance Institute of Santa Fe, Julia Morgan Center for the Arts and The Dance Complex. Since 2005, she has taught at Spoke the Hub Dancing in Brooklyn, NY, where she is Co-Director of the Young Artists Program and Producer/Curator of the annual performance series, Gowanus Guest Room, which features performances of nationally recognized artists.
---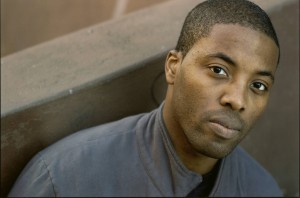 Postell Pringle '98 is a playwright, hip-hop artist/producer, actor and as of late, director. He most recently appeared as the title role in the Q Brothers' Othello: The Remix (London, Germany, Edinburgh). Other Q Brothers collaborations include I <3 Juliet (Conn College, Eugene O'Neill Ctr), Funk It Up About Nothin' (Chicago, Edinburgh, Australian tour, London) and The Bomb-itty of Errors (Royal George, American Stage). Broadway credits include A Free Man of Color (Lincoln Center Theater). Off Broadway credits include: The Seven (NY Theatre Workshop); Romeo and Juliet (Lucille Lortel); Song for New York (Mabou Mines) and Hoodoo Love (Cherry Lane Theatre). Regional, Off off Broadway and touring credits include: Broke-ology (Kansas City Repertory);The Old Settler (Triad Stage); The Seven (La Jolla Playhouse); A Soldier's Play (Arkansas Repertory); Master Harold…and the Boys (Fleetwood Stage); Lobby Hero (Gallery Players); Hercules in High Suburbia (La MaMa E.T.C.) and Macbeth (American Shakespeare Ctr). Film credits include: 14085, Unknown Soldier, We Follow the Rules, The Edge of Town and Orange Bow. Television credits include: Rescue Me (FX), Law & Order, Law & Order: Criminal Intent (NBC) and Guiding Light (CBS). Postell is one of four 'Q Brothers', a company dedicated to the creation of new musicals, recordings and multi-disciplined productions using the tools of hip-hop. Postell earned a BA from Bates College and studied acting at the Royal Academy of Dramatic Arts, London. As a hip-hop artist/producer, he has several albums and—along with JQ, GQ and Jackson Doran—is a member of the Chicago band The Retar Crew, who have toured extensively and have 5 free albums available on their website, www.theretarcrew.com.
Bates News: "Pringle '98, star of hip-hop 'Othello,' tells Time Out Chicago how Bates theater helped his rap artistry"
---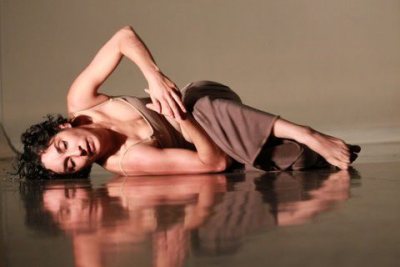 Liliana Amador-Marty '91 began her dance and theater training at The Inner City Ensemble in Paterson, NJ, received her BA in Theater with a concentration in Dance from Bates College and her MFA in Acting from the University of Minnesota. Liliana worked professionally as an actor and appeared in the Public Theater's production of, Henry VIII at the Delacourt Theater. Amador-Marty taught Theater, Creative Dance and Playmaking to children in grades K-8 at the Lab School in the Bronx from 2000-2005. Liliana has worked with The 52nd Street Project in NYC over the years as a dramaturge/director as well as an instructor of their Dancemaking program and as an Adjunct Professor at Iona College in New Rochelle, NY. She has been with Bergen DanceMakers since 2001, a league of choreographers in Bergen County. Liliana Amador-Marty has worked with Bates alumna Alison Oakes-Charbonnier '92 since 1999 and together they created Amador/Oakes Dance Collaborative. Their work has appeared at the 92nd Street Y, Merce Cunningham Studio, Joyce Soho, WAX, and at the Riverside Church and Spoke the Hub. Amador-Marty has also collaborated with Nicholas Rodriquez  & Dance Compass and is a founding member of the new Inner City Ensemble, Inc. in Paterson, NJ reinstated by alumni of the original organization that trained her as a youth to make a life in the arts.
---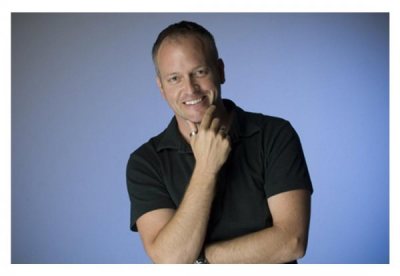 Michael Foley '89 has been involved in the world of professional dance for over 20 years and is considered a master teacher and choreographer in his field. He began his dancing career at Bates College under Marcy Plavin, where he received his B.A. in English and a minor Spanish. During Mr. Foley's 10 years based in New York, he performed throughout the United States, Europe and Asia in the companies of over two dozen choreographers including Doug Elkins, Kevin Wynn, Sean Curran, Roberta Garrison, Joy Kellman, Donna Uchizono, Ruby Shang, Ben Munisteri and Eun Me Ahn. Michael received his MFA in Dance from the University of Washington in 2002 where he performed in the works of several of the 20th century's major choreographers.
He has had a long relationship with the Bates Dance Festival where he was co-director of the Bates Dance Festival/Young Dancer's Workshop from 1996 – 2007, as well as serving on the faculty of the professional program on numerous occasions. Michael has been instrumental in contributing to The Bates Dance Festival's reputation as a cooperative, non-competitive training ground for professional dancers.
In 1994 he formed his own company, "Michael Foley Dance," touring the United States and Europe. Called "exuberant" and "hypnotic" by The New York Times, the Company received funding for new work and outreach programs. The Company was based in Ireland from 2000 – 2002 as part of a multi-year collaboration with County Kildare's "Fluxusdance," receiving support from The Irish Arts Council and The Kildare County Arts Council, and toured several times throughout Ireland.
In 2009, Mr. Foley was a Fulbright scholar in Mexico under the COMEXUS/Garcia-Robles Fulbright award for research and teaching. While in Mexico, he continued his long association making new repertory for Mexico's most lauded, internationally touring modern dance troupe, Delfos Danza, as well as teaching at La Escuela Profesional de la Danza de Mazatlan where he also worked on streamlining the Mexican dance conservatory curriculum.
Michael is currently an Associate Professor of Dance at the University of South Florida where he teaches modern dance technique, choreography, dance history, and directs a yearly study abroad program for American dancers in Paris. While at USF, he has organized major choreographic residencies, lectures and forums with modern dance icons Bill T. Jones, Trisha Brown and Doug Varone. Michael was the recipient of an award for Outstanding Direction of a Play from the Kennedy Center/American Theatre Festival for his co-direction of Mary Zimmerman's 'Metamorphoses' in 2008. He received the University of South Florida's Outstanding Undergraduate Teaching Award in 2010.
---
Interested in submitting a bio for the website? Contact hmiller@bates.edu for details.