Janis Brenner '08
Janis Brenner
Janis Brenner is on one of three guest choreographers who created works for DANC 253 Repertory Performance. She came to Bates as Mellon Learning Associate in collaboration with the Music Department and the Theater Department and created a performance piece for the Fall concert of Professional Works in November 2008.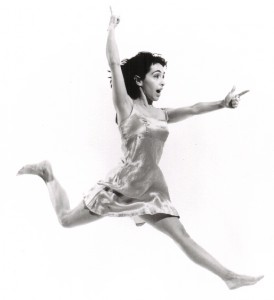 Bio: JANIS BRENNER is an award-winning dancer, choreographer, singer and teacher, and is Artistic Director of JANIS BRENNER & DANCERS in New York City. She has toured in 30 countries and is recognized as a "singular performer" with a multifaceted artistic range. Honors and grants include: New York Dance & Performance Award ("The Bessie") for her performance in Meredith Monk's Vocal Ensemble, Lester Horton Award for Choreography in Los Angeles, Leach Fellowship for Outstanding Achievement, 2002 New York Foundation for the Arts Fellowship, The Fund for U.S. Artists at International Festivals and U.S. State Department (tours to Indonesia), Asian Cultural Council (tours to Taiwan and Indonesia), The Trust for Mutual Understanding (tours to Russia), UNESCO (tour to Senegal), and a commission for the interdisciplinary, intergenerational work THE MEMORY PROJECT from the Whitney Museum of American Art at Philip Morris. Janis's work has been commissioned and restaged on more than 40 companies and colleges throughout the world. She is a sought-after teacher to conduct workshops in technique, improvisation, composition, repertory and vocal work. Since 1990 she has performed with Meredith Monk and Vocal Ensemble (recording on ECM Records). She was Co-Choreographer with Michael Moschen (including PBS's "Great Performances"), and was a soloist with Annabelle Gamson's company and with the Murray Louis Dance Company. In 1997, BUZZ Magazine in Los Angeles wrote, "Dancer/choreographer/singer, Brenner is that rare contemporary performer who can do it all."
Kellie Lynch
Kellie Lynch is on one of three guest choreographers who created works for DANC 253 Repertory Performance performed in Fall concert of Professional Works in November 2008.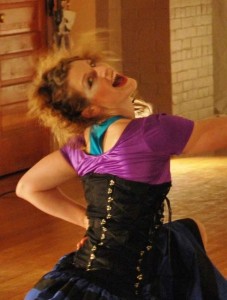 Bio: Kellie Ann Lynch holds a Bachelor of Arts in dance performance from Rhode Island College ('03) and a Master of Fine Arts in dance from Smith College ('07).  She currently dances with Adele Myers and Dancers in NYC and Wire Monkey Dance in Holyoke, MA.  As a freelance dance artist, Kellie has been seen dancing for Bronwen MacArthur, Shannon Hummel/Cora Dance, Heidi Henderson/elephant JANE, Freedman/Coleman Dance, Robin Prichard, Cathy Nicoli, Melody Ruffin Ward and Angelica Vessella among others.   Within the past year and a half,  Rhode Island College, Springfield College, Bates College, Providence College, and the Taft School in Connecticut have commissioned her choreography.  Kellie is also a founding member of Elm City Dance Collective in New Haven, CT, a non-profit organization dedicated to engaging  the creative community through classes, workshops and performances.  When she's not in New York City and Massachusetts, Kellie is rehearsing and choreographing for Elm City Dance Collective and working toward her full certification in STOTT PILATES®.
Tania Isaac
Tania Isaac is the third guest choreographer who created work for DANC 253 Repertory Performance for Fall concert of Professional Works in November 2008.
Bio: Tania Isaac is originally from St. Lucia and is currently based in Philadelphia. Her company, Tania Isaac Dance, has presented work throughout the U.S., Japan, England and the Caribbean. She is a recipient of a 2004 Rocky Award for her evening length work home is where I am as well as for her solo performance in Rennie Harris' Facing Mekka. Tania has taught at Temple University and Bryn Mawr College and given workshops and classes at Matsuyama and Ehime Universities, Michigan State and Rowan College. She is a Commonwealth Speaker with the Pennsylvania Humanities Council and has been a guest artist-in-residence at University of Wisconsin-Madison, Ohio State University, Virginia Commonwealth University and Bennington College. Tania is a former member of Rennie Harris Puremovement, Urban Bush Women and Li Chiao-Ping Dance. Tania is a regular artist and teacher at the Bates Dance Festival.