---
James W. Hughes
207-786-6193

Economics

Thomas Sowell Professor

Pettengill Hall, Room 268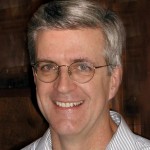 Ph.D. in Economics, The University of Michigan
Hughes received his Ph.D. in economics from The University of Michigan in 1987. Prior to coming to Bates, Hughes was on the faculty at Amherst College and The State University of New York at Albany.
Hughes' principal areas of research include labor, health, and law and economics. He has conducted research on sex discrimination in various labor markets in the U.S. and China. His research on the effects of fee-shifting on litigation outcomes culminated in an invitation to contribute an entry on the subject to The New Palgrave Dictionary of Economics and the Law. He is currently engaged in research on the effects of tobacco taxes on health care utilization, and a study how changes in generic prescription drug laws may affect the innovation rates of research pharmaceutical companies.
Hughes teaching areas are in microeconomic theory, labor economics, health economics, environmental economics and a course on the economics of gender.
Contact Us