Margaret Maurer-Fazio
Margaret Maurer-Fazio
207-786-6087
Economics
Betty Doran Stangle Professor of Applied Economics
Pettengill Hall, Room 276
Asian Studies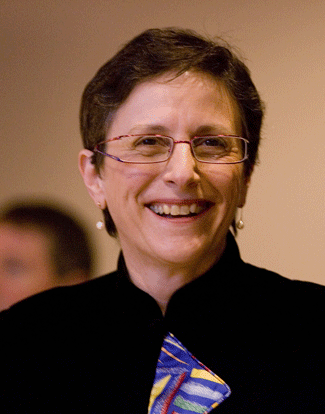 Ph.D. in Economics and Advanced Certificate in Asian Studies, University of Pittsburgh
M.A. in Economics, University of Western Ontario
Honors B.A. in Economics, University of Western Ontario
Maurer-Fazio's CV – September 2017
Selected publications:
Connelly, Rachel and Margaret Maurer-Fazio, "Left Behind, At-Risk, and Vulnerable Elders in Rural China," China Economic Review, 2016, Volume 37, Issue 1, pp.140-153, DOI:10.1016/j. chieco.2015.10.005
Maurer-Fazio, Margaret and Lei Lei, "As Rare as a Panda": How Facial Attractiveness, Gender, and Occupation Affect Interview Callbacks at Chinese Firms, International Journal of Manpower, 2015, Volume 36, Issue 1, pp.68-85.
"Childcare, Eldercare, and Labor Force Participation of Married Women in Urban China: 1982−2000" (with Rachel Connelly, Lan Chen, Lixin Tang) Journal of Human Resources, Spring 2011, Volume 46, Number 2, pp.261-294.
"An Ocean Formed from One Hundred Rivers: The Effects of Ethnicity, Gender, Marriage, and Location on Labor Force Participation in Urban China," (with James W. Hughes and Dandan Zhang) Feminist Economics, July/October 2007, Volume 13, Number 3-4, pp. 125-153.
"The Effects of Market Liberalization on the Relative Earnings of Chinese Women," (with James Hughes) the Journal of Comparative Economics, December 2002, Volume 30, No.4, pp.709-731
"Education and Earnings in China's Transition to a Market Economy: Survey Evidence from 1989 and 1992," China Economic Review, 1999, Volume 10, No. 1, pp.17-40"
Overview of research and teaching:
Maurer-Fazio is the Betty Doran Stangle Professor of Applied Economics at Bates College. She is also a Research Fellow at the Institute for the Study of Labor (IZA) in Bonn, Germany. She holds a Ph.D. in economics and an advanced certificate in Asian Studies from the University of Pittsburgh. She studied Chinese at the Inter-university Program for Chinese Language in Taipei. She received both her M.A. and Honors B.A. in economics at the University of Western Ontario. She serves on the editorial board of Eurasian Geography and Economics and on the advisory board of the Chinese Women Economists Network.
Maurer-Fazio's research program focuses on labor market developments in China. She is currently investigating urban women's labor force participation decisions in the context of their families and their residential locations. She is particularly interested in how the presence in the household of preschool and school-age children and/or the elderly and disabled affects women's likelihood of engaging in work outside the home. She is also at work on a project that explores the economic status of China's ethnic minorities. These projects complement her work on the integration of China's rapidly changing urban labor markets with its particular emphasis on gender wage differentials, the interactions of rural migrants and urban residents, and the plight of laid-off urban workers. She is co-editor of The Workers' State Meets the Market: Labour in China's Transition, and has published a number of articles in economics and China journals.
Her teaching includes courses on introductory microeconomics, economic development, China's economic reforms, work and workers in China, food and famines in China, the Japanese economy, and the nexus between environmental protection and economic development in China. During her time at Bates College, Maurer-Fazio has co-directed four fall-semester programs in Nanjing, one fall-semester program in Kunming, brought students to China and Taiwan several times for 5-week intensive courses, and taught for a semester in the Associated Kyoto Program.
Prof. Maurer-Fazio is on leave during the Fall Semester of 2017.