Michael P. Murray
Michael P. Murray
207-786-6085
Economics
Charles Franklin Phillips Professor
Pettengill Hall, Room 278
Ph.D. in Economics, Iowa State University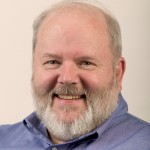 M.S. in Economics, Iowa State University
B.A. in Social Science, Santa Clara University
Prof. Murray's Curriculum Vita – March 2016
Fields of interest: Urban, Public, Development, Labor, Behavioral and Econometrics.
Selected publications:
"Avoiding Invalid Instruments and Coping with Weak Instruments," Journal of Economic
Perspectives, 20, 4, Fall 2006, 111-132.
"When is the Standard Analysis of Common Property Extraction under Free Access Correct?–
A Game-Theoretic Justification for Non Game-Theoretic Analyses." (with others), Journal of
Political Economy, August, 1999, 843-858.
"The Distribution of Direct Tenant Benefits from Public Housing," The Economics of Housing, John Quigley, ed., Edward Elgar Publishers, 1997. (Reprinted from Econometrica, July 1975, 771-788.)
"Subsidized and Unsubsidized Housing Starts, 1961-1977," Review of Economics and Statistics, LXV, 4, November 1983, 590-597.
Overview of research and teaching:
Murray's primary research interest is in poverty, both in the U.S. and abroad. He has written extensively on in-kind transfer programs in the United States and on industrial location policies in less developed economies. He has also published articles on economic theory and on econometrics. Currently he is studying shifts in rental housing affordability from 1930 to the present in each of 20 large US cities.
Before coming to Bates, Murray had appointments at the RAND Corporation and the World Bank. Earlier, he had academic appointments at UCSD, Duke, the University of Virginia and Claremont Graduate University. He has also held visiting professorships at UC Berkeley and Harvard.
Murray has taught urban economics, public economics, development economics, behavioral economics, microeconomic theory, and econometrics.