Daniel Riera-Crichton – Chair of Economics
207-786-6084
drieracr@bates.edu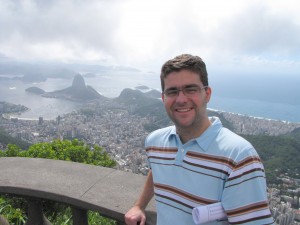 Economics
Associate Professor
Pettengill Hall, Room 273
Ph.D. in Economics, University of California Santa Cruz
M.A. in Econometrics, University Pompeu Fabra
B.A. in Economics, University Autonoma de Barcelona
Fields of interest: International Finance, Open Macroeconomics, Applied Econometrics and Monetary Economics.
Selected publications:
The Output Effects of Gross Foreign Investment Reversals, (joint with Thorsten Janus). Accepted at Oxford Economic Papers.
Procyclical and countercyclical fiscal multipliers: Evidence from OECD countries, (joint with Guillermo Vuletin and Carlos Vegh). Forthcoming, Journal of International Money and Finance.
Full Version Available for download as NBER working paper 20533.
Adjustment patterns to commodity terms of trade shocks: the role of exchange rate and international reserves policies, (joint with Joshua Aizenman and Sebastian Edwards), Journal of International Money and Finance, Volume 31, Issue 8, December 2012, pages 1990-2016.
Full Version Available for download as NBER working paper 17692.
Real Exchange Rate and International Reserves in the Era of Growing Financial and Trade Integration, (joint with Joshua Aizenman). The Review of Economics and Statistics, November 2008, Vol. 90, No. 4 pages 812-815.
Full Version Available for download as NBER working paper 12363.
Overview of research and teaching:
Professor Daniel Riera-Crichton received his Ph.D. in Economics from the University of California- Santa Cruz in 2007. Prior to his graduate studies in the US, he received his B.A. from the Universitat Autónoma de Barcelona and M.A. from the Universitat Pompeu Fabra.  Before arriving to Bates, Professor Riera-Crichton taught at Vassar College, University of California Santa Cruz and San Francisco State University. He also held research positions at the International Monetary Fund,  Cabezon Capital LLC,  and Barcelona Chamber of Commerce.
Since 2009, Riera-Crichton has collaborated with the World Bank (short term consultant), the Bank of Korea (visiting scholar) and Yonsei University (visiting faculty).
Professor Riera-Crichton's research agenda addresses issues on Persistent Current Account Imbalances, International Fiscal Policy, Gross Capital Flows, Real Exchange Rates and International Reserves. Current active research includes papers exploring the economic consequences of fiscal policy world wide, global financial transmission mechanisms, the links between banking and external crises and the relationship between economic shocks and civil conflict
His current teaching fields include Principles of Macroeconomics, International Finance, and the World Economy, an introductory class to international economics.