Elizabeth Rush Mueller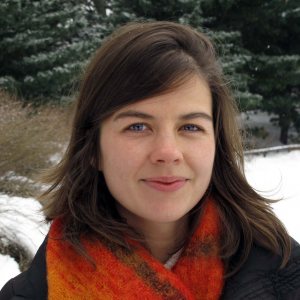 Elizabeth Rush Mueller is the author of many books including the recently released Still Lifes from a Vanishing City: essays and photographs of Yangon (Global Directions /Things Asian Press 2015). She has crossed borders with Bangladeshi cattle smugglers, built homes with Lima's squatters, and participated in the underground performance art scene in Hanoi, Vietnam. Her work has appeared or is forthcoming in Granta, Orion, The New Republic, Le Monde Diplomatique, Al Jazeera, Witness, Frieze, Nowhere, Asian Geographic, The Dark Mountain Project and others. She is the recipient of the Metcalf Institute Climate Change Adaptation Fellowship and is currently at work on a book about how five North American communities are responding to sea rise.
As an Andrew Mellon Post-Doctoral Fellow in the Humanities at Bates I plan to develop academic and community-based courses that carry the core philosophy of my work into the classroom. My work reframes climate change as more than a catalyst for cataclysm, but as a force providing an opportunity for social, cultural, and economic metamorphosis. In the fall I will teach a new 100-level English course called "The New Nature Writing" that investigates the impact of global warming on contemporary literature.  Additionally, I plan to lead a short term course in which students survey the local population for first-hand accounts of climatic change, turning the observations of longstanding Mainers into creative nonfiction stories.  Students will kept track of their field experiences by regularly posting to a course-run website. Together we will design an immersive on-line archive to hold our work.