Federico, Sylvia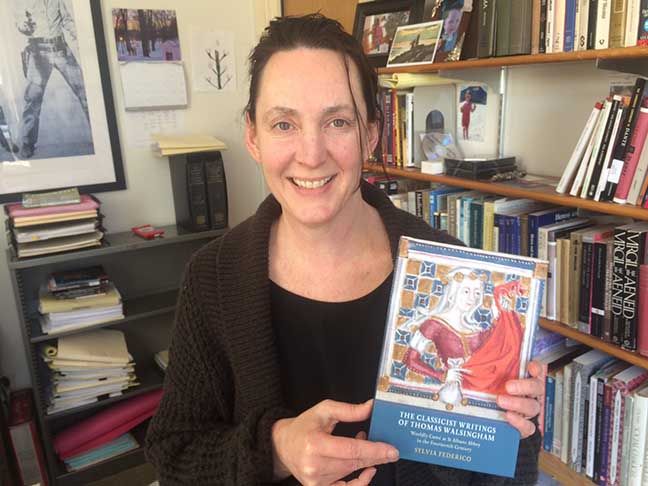 Sylvia A. Federico
207-786-6317
English
Associate Professor
Hathorn Hall, Room 312
Classical and Medieval Studies
Sylvia Federico is Associate Professor of English and member of the Classical and Medieval Studies Program at Bates College. Her research focuses on late medieval English, French, and Latin literatures, and particularly on the intersections between historical and textual culture.
At Bates, Professor Federico teaches introductory and advanced medieval literature, language, and culture. Recent courses include Chaucer, Arthurian Romance, and Medieval London.
Professor Federico is the recent recipient of several prestigious teaching and research awards, including the Mrs. Giles Whiting Fellowship for Teaching Excellence and the American Council of Learned Societies ACLS Fellowship.
Author of New Troy: Fantasies of Empire in the Late Middle Ages (U of Minnesota Press, 2003), many articles on Chaucer and other late medieval topics, and co-editor of The Post-Historical Middle Ages (Palgrave Macmillan, 2009), she is currently writing a book on Thomas Walsingham's literary career.  Recent articles include: "Chronicles and Literary Form," in Medieval Literature: Criticism and Debates, eds. Holly Crocker and D. Vance Smith (Routledge, 2014), and "Two Troy Books: The Political Classicism of Walsingham's Ditis ditatus and Chaucer's Troilus and Criseyde,"Studies in the Age of Chaucer 35 (2013): 137-77.