---
Sonja Pieck
207-786-8206

Environmental Studies

Associate Professor

Hedge Hall, Room 113

Latin American Studies
Ph.D., M.A., Clark; B.A., Bucknell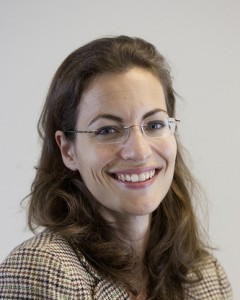 Sonja K. Pieck is the social science faculty member in the Environmental Studies Program. Her research interests include transnational activism, nongovernmental organizations (NGOs), indigenous movements, and debates around environmental governance in Latin America. Before coming to Bates, Professor Pieck was a post-doctoral fellow in the Environmental Studies Program at the University of Chicago.
A geographer by training, Professor Pieck's research highlights the material and discursive struggles over nature at local-to-global scales with a regional focus on Andean and Amazonian South America. She has been particularly interested in transnational social movements, focusing on South American indigenous politics and their intersections with US environmentalism. Professor Pieck's current research is located in Peru, where she studies environmental NGO responses to the Interoceanic Highway, a mega-development project with massive social and environmental impacts.
Professor Pieck's courses examine environmental problems and politics from various social science perspectives. Her courses include "Environment and Society" (ENVR 204), "Environment, Human Rights, and Indigenous Peoples" (ANES 242), "Social Movements, NGOs, and the Environment" (ANES 337), and "Environmental Justice in the Americas" (ENVR 350). She also occasionally teaches a first-year seminar ("Humanimal," FYS 366) on our relationships to non-human animals.
Professor Pieck is also the current Chair of the Latin American Studies program and is happy to answer any questions about the possibility of pursuing a major in Latin American Studies at Bates.
---
Contact Us