News & Updates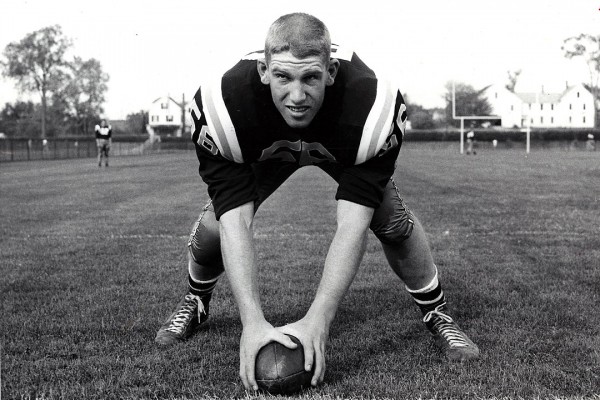 Bates alumn Howard Vandersea '63 will be bestowed the Lifetime Achievement Award from the Greater Boston Gridiron Club on Thursday, January 10.
---
Football hands out postseason team awards
The Bates College football team celebrated its best season since 1981, handed out its year-end awards and announced the captains for the 2013 season at its annual team dinner on Sunday.
Harriman, four Bobcats win All-NESCAC football honors
The Bates football team was saluted on Thursday with five NESCAC postseason honors, including Mark Harriman as NESCAC Co-Coach of the Year. Also honored were Charlie Donahue, Andrew Kukesh, Liam O'Neil and Trevor Smith.
Brown, Donahue receive ECAC, NESCAC football honors
Following Saturday's 47-33 triumph over Hamilton, Bates football was recognized with two out of three of the NESCAC's Player of the Week award winners on Sunday. Gilbert Brown received NESCAC Defensive Player of the Week honors, while Charlie Donahue was named NESCAC Special Teams Player of the Week.
---