Jakub Kazecki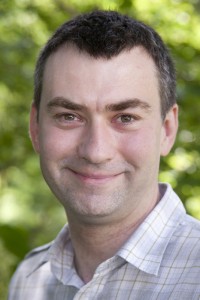 Jakub J. Kazecki
207-753-6984
German
Assistant Professor
Roger Williams Hall, Room 229
European Studies
In Winter 2015, Jakub Kazecki is teaching two courses, GER 202, Intermediate German Language and Culture II, and GER 234, Advanced German and Language II. In the upcoming Short Term (April-May 2015), he plans a course on German post-WW2 culture through film: GER s26, The Split Screen: Reconstructing National Identities in West and East German Cinema.
Jakub joined the faculty in German & Russian Studies in 2012 after teaching German language, literature and film courses at Central Connecticut State University in New Britain, CT and McMaster University in Hamilton, ON.
Jakub's research interests include 20th-century German literature (especially literature about the First World War), images of German-Polish relationships in literature, film and visual arts, and laughter and comedy in different media. He is the author of Laughter in the Trenches: Humour and Front Experience in German First World War Narratives (2012) and the co-editor of the books Heroism and Gender in Film (2014, together with Karen A. Ritzenhoff) and Border Visions: Borderlands in Film and Literature (2013, together with Karen A. Ritzenhoff and Cynthia Miller).