Verena Wappel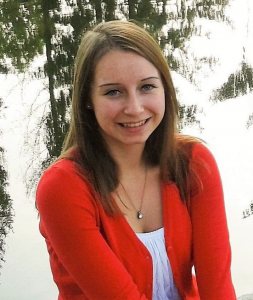 2016-2017 German Teaching Assistant
Fulbright Foreign Language Teaching Assistant
Roger Williams Hall, Room 228
vwappel@bates.edu
Office hours (Fall 2016):
Tuesdays, 4 – 5 pm
Wednesdays, 10 – 11 am
My name is Verena Wappel and I am 24 years old. I grew up in Burgenland, a scenic region in the east of Austria. After I finished my A levels, I went to Vienna to study teacher education. By now I am qualified to teach in elementary and secondary school.
During my studies I have got the great chance to live, study and work in the Netherlands for six months. This amazing experience showed me my curiosity for people from different countries with different cultures and languages. But being apart from my home also made me very patriotic and proud of my country. Also when I taught German as a foreign language at Euro Language College in Galway, Ireland, in summer 2015, I proudly introduced my country including our nature, cities, food, music and customs.
After my studies I taught English and Arts in a secondary school in Vienna. Because of the diverse backgrounds of my pupils I once again became aware of my big interest in working with internationals and teaching German as a foreign language. Now I am very enthusiastic and looking forward to experience the United States of America and teach German as a foreign language at Bates College. I am glad to have the chance to teach the classes German 101 and 201, tutor students in the classes German 233 and 252 and welcome everyone at our language table!