Karen Melvin
Karen Melvin
207-786-8208
History
Professor
Pettengill Hall, Room 123
Latin American Studies
B.A., Boston University; Ph.D., University of California, Berkeley
I came to Bates in 2005 as the historian who specializes in Latin America, and I teach courses that attempt to give broad coverage of this region, including:

I am also a member of the Latin American Studies Program [http://www.bates.edu/latin-american-studies]
My research centers on colonial Latin America, especially Mexico, but radiates out to the early modern, especially Catholic, world. I'm particularly interested in links across this world and how contemporaries viewed that world and their part in it. I wrote a book about a set of particularly influential organizations in colonial Mexican society, mendicant orders. This book, Building Colonial Cities of God, tracks the roles of friars in cities, examining the contributions of different orders in the creation of urban culture.
I am on leave during 2013-14 so I can research a history of alms collected in the Americas and returned to Europe for use in charitable projects in North Africa and Palestine.
Some recent publications
Buil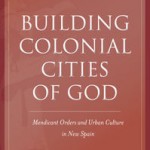 ding Colonial Cities of God: Mendicant Orders and Urban Culture in New Spain, 1570-1800  (Stanford University Press, 2012.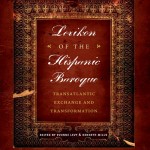 "Clergy—Spanish America" in Kenneth Mills and Evonne Levy, eds. Lexikon of the Hispanic Baroque: Technologies of a Transatlantic Culture (University of Texas Press, forthcoming 2014.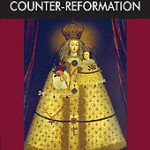 "The Globalization of Reform" in Mary Laven, Alexandra Bamji, and Geert Janssen, eds. Ashgate Research Companion to the Counter-Reformation (Ashgate, 2013.

"History: Mexico: Colonial Period" (with Paula de Vos and Sean McEnroe) in The Handbook of Latin American Studies, vol. 68 (2013).

"Charity Without Borders: Alms Collection in New Spain for Captives in North Africa" Colonial Latin American Review 18:1 (April 2009) 75-91.