Margaret S. Creighton, Chair
Margaret S. Creighton
207-786-6075
History
Professor
Pettengill Hall, Room 109
American Cultural Studies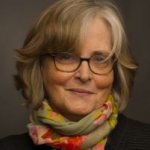 B.A., Indiana University; Ph.D., Boston University
Margaret Creighton, chair of the History Department in 2017 and 2018, has taught courses on nineteenth and twentieth century American history, especially the Civil War era. She also teaches about regional identity, and the intersection of gender and geography. Her courses examine familiar narratives and myths of American history and look at the ways that shifting ideas about class, race, ethnicity, gender, and sexuality inform experience.
The books she has written consider the perspective of people bypassed in conventional narratives. Rites and Passages and Dogwatch and Liberty Days looks at nineteenth century seafaring from the vantage point of mariners before the mast. "Iron Men, Wooden Women," a co-edited collection of essays, considers how the imperatives of gender shaped Atlantic seafaring. The Colors of Courage: Gettysburg's Forgotten History, refocuses the Battle of Gettysburg on white women, African American civilians, and immigrant soldiers. This book was a runner-up for the Lincoln Prize in 2006.
Most recently, The Electrifying Fall of Rainbow City, featuring the 1901 world's fair, discusses how an exposition designed to showcase American supremacy went spectacularly and tragically awry.
Classes:
America in the Nineteenth Century
The Social History of the Civil War
The American West