Chase House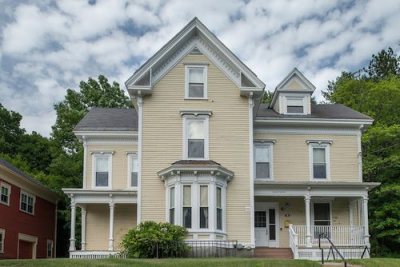 16 Frye Street
Acquired 1921; 5,100 square feet.
[
Floorplan
]
Constructed in the traditional Victorian style, Chase House provides a front view to the town of Lewiston at the base of Mount David. Large rooms are among the outstanding features of this neat house. Chase House is home to 19 students.
For the 2016-2017 academic year Chase House will be designated as the Eco-Justice House.
2016-2017 Residence Coordinator:
Adam Rintell