Frye House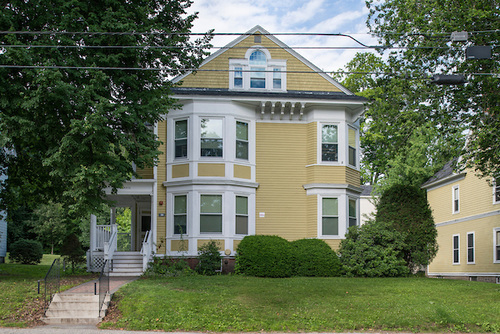 36 Frye Street
Acquired 1918; 5,400 square feet
  [
Floorplan
]
Located right next to the Ronj so you can grab a cup of coffee for those late night study sessions, Frye features great green space to lounge outside during warmer months and an excellent lounge to cozy up in during the colder ones!
For the 2015-2016 academic year Frye House will be designated as the Health and Fitness Theme House.
2015-2016 Residence Coordinator:
Detmer Kremer
There is no carpeting.  All rooms without built-in closets are equipped with free-standing wardrobes.