Rand Hall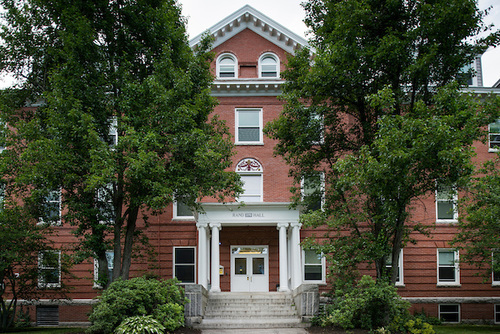 270 College Street
Built 1905; renovated 1947, 1984; 31,000 square feet
   [
Floorplan
]
A quiet residence with high ceilings and large rooms, Rand is a great place for First Years to bond within a community that emphasizes responsibility and neighborliness.  With both First Years and Upper Class students totaling 112, Rand blends the environment of a house with the amenities of a large residence hall.
2015-2016 Junior Advisors:
Taryn Bedard, Raegine Clouden-Mallett, John Dello-Russo, France Snellings
2015-2016 Residence Coordinator (Team Leader):
Jaqui Veazey
All rooms have carpeting.  Rooms without built-in closets have armoires.