Wentworth Adams Hall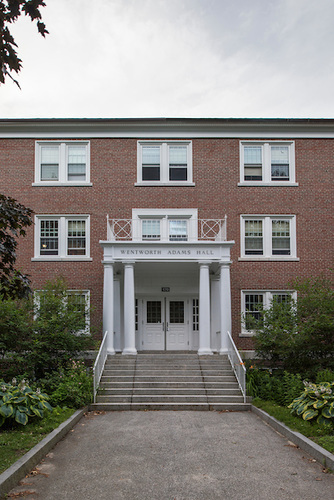 170-171 North Bardwell Street
Built 1967; 37,000 square feet
   [
Floorplan
]
Adams has 24 hour quiet hours seven days a week. Students come for singles and stay for the community that develops here among respectful and friendly neighbors. And the extraordinary view of Lake Andrews can't be beat!  Adams is the largest residence hall with 165 students. A large lounge is on the second floor, and a full kitchen in the basement.
2016-2017 Junior Advisors:                                                                                                              Adedire Fakorede, Adelae Durand, Sophia Rintell, Courtney Suggs
2016-2017 Residence Coordinator (Team Leader):
Jeff Jones
All rooms have built-in closets and no carpeting.