Final Thesis SWAT: Tuesday, April 2 – A Night in the Tropics
The CBBcat catalog will be offline for planned updates on Thursday, July 27th starting at 10:30am. During this time use MaineCat for your searching although the "availability" category may vary.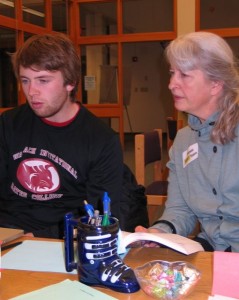 Let the SWAT team solve those final thesis details: citations, formats, style, printing, and more. Tuesday, April 2, from  6 to 10+ pm. Featuring cheesy fabulous tropical theme. Peer Writing and Speaking Center. Aloha?