Graduating Seniors Checklist
If you are a graduating Senior, congratulations!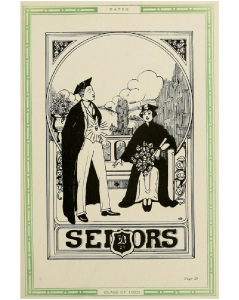 To be sure everything is square with Ladd Library before graduation, please look over the following checklist:
Please return all library materials before Commencement.  Here's where to check what you might still have out from both library request and ILL: http://www.bates.edu/library/accounts/
Be sure to empty your thesis locker.  Notify staff when the locker is empty and we'll take it off your account.
Please return any library materials you find while packing up, we may have billed you for replacement.  We'd rather have the books than your money.
For a more comprehensive checklist from Bates Information and Library Services, navigate to:
bates.edu/helpdesk/graduation-seniors-check-list/
Congratulations again, and good luck in your future endeavors!