News & Updates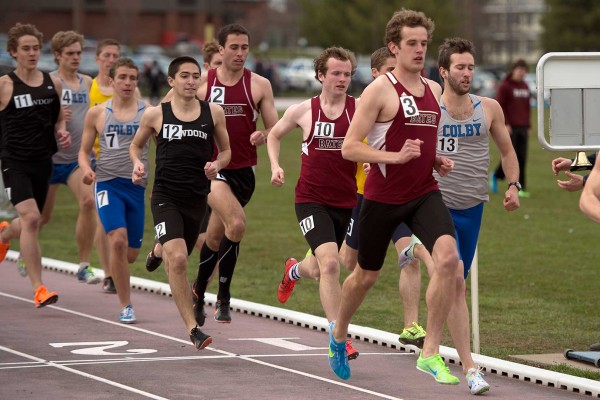 Bates senior superstar David Pless will lead a contingent of seven Bobcats competing in a combined 10 events at the NCAA Division III Outdoor Track & Field Championships.
---
Pless leads Bates to third straight ECAC outdoor crown
The Bates College men's track and field team won its third consecutive ECAC Division III Outdoor Championship on Friday, while senior David Pless launched the seventh-farthest shot put in Division III history and junior Jarret McKallagat established a team record as well in the 110-meter hurdles.
Men's track off to big start at ECAC Championships
Senior David Pless won the hammer throw as the Bates men's track and field team scored a hearty 25 points on the first day of the ECAC Division III Outdoor Championships Friday at Springfield College.
Men's track shatters relay mark, takes 4th at Open N.E.'s
Bates shattered by more than 10 seconds the team 4×800 relay record it broke just a week beforehand and trimmed 7.05 seconds off of the meet record as well Saturday at the all-divisions Open New Englands at Stonehill College, providing the final highlight on another big performance for the Bobcats.
Pless, Enos, Wisener score at Open New Englands
Senior David Pless, sophomore Sean Enos and junior John Wisener combined to score nine points on Friday at the all-divisions Open New Englands, with most of the meet's action to take place on Saturday at Stonehill College.
---