---
Head Coach Al Fereshetian
Al Fereshetian has been the men's cross country and track and field coach at Bates since 1995. During his tenure, Bates cross country runners have earned eight NCAA All-America awards, and the team finished in 10th place at nationals in 1999.
Fereshetian, a 1983 graduate of the University of New Hampshire, started his career as an assistant for the women's track and field team at UNH before assisting at the University of Kansas from 1984 to 1988. As the head coach at Appalachian State University, Fereshetian's men's cross country teams won three Southern Conference championships from 1989 to 1994. In 2010, Appalachian State inducted Fereshetian into the ASU Athletics Hall of Fame. In 1994, his team placed fifth at the National Invitational at Penn State and was ranked 20th nationally among NCAA Division I teams. Fereshetian was the Southern Conference Coach of the Year three times for cross country and four times for track and field.
"I attempt to direct and orchestrate what our team does," says Fereshetian, "but ultimately it is the team and each individual member that determines how successful we will be. Winning is nice, and it's important, but there are many ways in which you can win. Knowledge and experience gained throughout the process will help individuals win in life."
News & Updates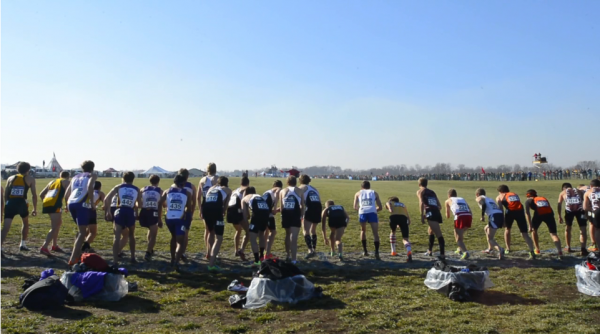 Featuring compelling race-day footage, a video capturing the mindset of Bates' elite cross country runners.
---
Men's cross country takes sixth place at NCAAs
Their goal was simple and lofty all at once, and they pulled it off. The Bates men's cross country team placed sixth at Saturday's NCAA Division III Championship, up one spot from their seventh-place showing a year ago.
Men's XC takes 3rd at New Englands; NCAA's up next
The No. 11 nationally ranked Bates men's cross country team likely clinched its second straight trip to the NCAA Division III Championships, with the Bobcats' third-place showing at the NCAA New England Regional Championships at Westfield State.
No. 11 men's cross country takes 2nd at ECACs
Four Bates runners earned All-ECAC honors for finishing among the top 14 out of 287 individuals, as the No. 11 nationally ranked Bobcats claimed second place among 43 teams on Saturday at the ECAC Division III Championships.
---