---
Global Lens Film: BEIJING FLICKERS (You-Zhong)
---

When

Monday, September 16, 2013 @ 7:30 pm - 9:30 pm



Where

Bates College Olin Arts Center - Room 104
75 Russell Street
Lewiston, ME 04240

---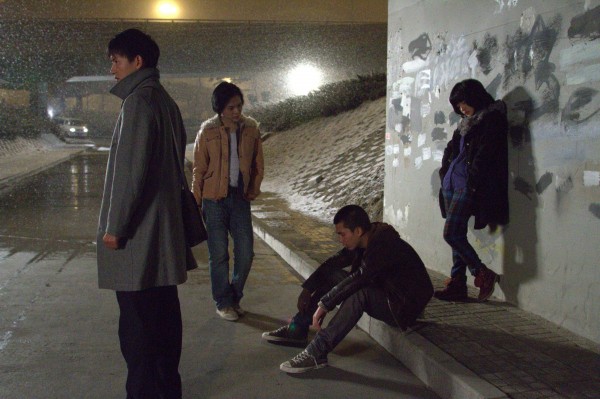 San Bao is a young man left behind by Beijing's fabulous new wealth, having just lost his job, his apartment and the woman he loves (who's left him for a richer man). Even Happiness, his dog, has run away from him. Lovelorn, self-destructive and desperately aimless, San Bao nevertheless has moments of euphoria amid his own despair, as he roams the sleek, shifting city with other soulful, cash-poor dreamers and misfits. Such heavenly losers form the vital spirit of Beijing in acclaimed director Zhang Yuan's gorgeously gritty, angst-ridden portrait of youthful disaffection and perseverance in the teeth of heartbreak, ruthless inequality and unfeeling ambition.
Director: Zhang Yuan
China
Mandarin, with subtitles in English
---
Contact Us
Hours
Monday – Saturday, 10 a.m.-5 p.m.
Wednesday evenings until 7 p.m. during the academic year
Closed between exhibitions, see exhibition page for dates.