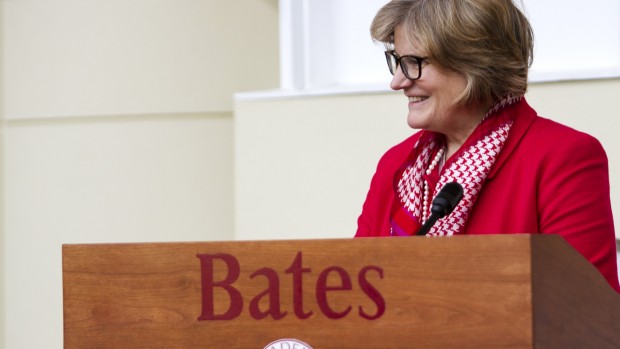 "We have ambitious goals for Bates, and I am inspired by this outpouring of support from the college community," said President Clayton Spencer.
Published on
Description

---

February 1, 1996
9:20 am

Robert Branham, professor of rhetoric and director of debate at Bates College, has received the latest Research Award of the American Forensic Association (AFA) for his 1994 article, "Debate and Dissent in Late Tokugawa and Meiji Japan," which appeared in the journal "Argumentation and Advocacy."

February 1, 1996
9:16 am

Two distinguished political scientists will explore issues concerned with transnationalism in a pair of lectures delivered at Batesat 7:30 p.m. Feb. 12 and Feb. 15 in the Muskie Archives. The lectures, part of a series, Transnationalism and the United Nations After 50 Years, are open to the public free of charge.