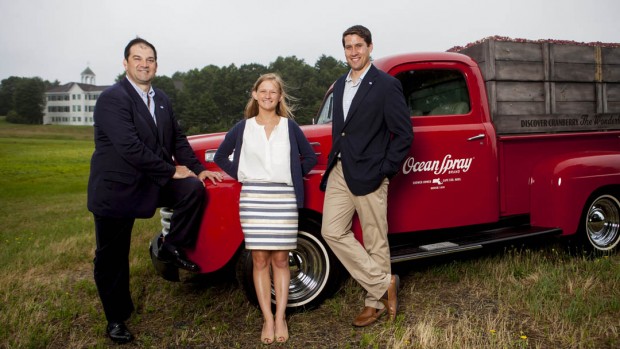 From Seattle, Wash., to New York City's Times Square, Bates students are participating in myriad off-campus experiences. The home front, of course, continues to percolate with scientific research, modern dance and extensive demolition…
Published on
Description

---

May 30, 1996
11:47 am

The exhibition "Nancy Hemenway: Embroidered Wall Sculptures" will open at the Bates College Museum of Art on June 7 with a reception for the internationally recognized artist at 7 p.m. in the Olin Arts Center. The public is invited to attend free of charge.

May 30, 1996
11:46 am

The Bates College Museum of Art will participate in the second annual Maine Museum Day on June 8 by opening its doors to the public free of charge from 10 a.m. to 5 p.m.

May 28, 1996
11:44 am

At Bates College, Lewiston, Maine: Open-air Thursday evening concert schedule at Olin Arts Center Amphitheater, Russell Street. Rain site, Olin Arts Center Concert Hall. Free. All at 6 p.m. Wheelchair-accessible.

May 27, 1996
11:43 am

Honorary degrees: Peter J. Gomes, minister of the Memorial Church and Plummer Professor of Christian Morals at Harvard University; Natalie Webber Gulbrandsen, president of the International Association for Religious Freedom; and Edward O. Wilson, entomologist and Pellegrino University Professor at Harvard

May 27, 1996
11:41 am

Total graduates: 383 Men: 182 Women: 201 Total bachelor of arts degrees conferred: 286 Men: 133 Women: 153 Total bachelor…

May 27, 1996
11:39 am

Fifteen area residents received bachelor's degrees during Bates College's 130th commencement exercises on Monday (May 27) in an outdoor ceremony on the main quadrangle. The distinguished Nigerian novelist Chinua Achebe delivered the commencement address to an audience of some 3,000.

May 16, 1996
11:37 am

An anthropologist and musician will present a lecture/performance on West African drumming at Bates at 7:30 p.m. May 22 in the Olin Arts Center Concert Hall. The public is invited to attend free of charge.

May 16, 1996
11:36 am

Joining Achebe as honorary-degree recipients will be one of America's most eloquent ministers, Peter J. Gomes, a Bates alumnus; human-rights activist Natalie Webber Gulbrandsen, a Bates alumna; and entomologist Edward O. Wilson. Harward will confer bachelor's degrees on approximately 390 seniors in an outdoor ceremony at 10 a.m. in front of Coram Library, following the traditional procession of seniors and faculty, which will be led by bagpipers. In case of rain, the graduation exercise will be held in the Margaret Hopkins Merrill Gymnasium.

May 15, 1996
11:34 am

Music by Rimsky-Korsakoff, Mahler, Bach and Gershwin will be on the program Sunday, May 19, when the Bates College Brass Quintet performs in a free public concert at 2 p.m. in the Olin Arts Center Concert Hall.

May 13, 1996
11:32 am

Fourteen retiring Bates College employees with a combined total of more than 270 years of service were honored recently at the college's annual employee recognition luncheon.