---
Gender issues expert continues "Difference" lecture series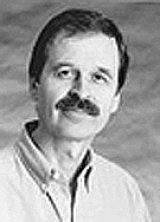 Noted sociologist and writer Allan Johnson will discuss issues of social inequality and privilege in his lecture, "Privilege, Power, and Difference," at 7 p.m. Tuesday, Sept. 25, in the Bates College Edmund S. Muskie Archives. The talk is free and open to the public. "My goal is to present controversial, often difficult issues with gentle and compassionate clarity in ways that people not only understand, but can relate to on a personal level," Johnson said. Utilizing life experience, humor, social reality and audience participation, Johnson's goal is to "open windows to new and productive ways of thinking and living in the world."
A sociologist, writer and public speaker, Johnson has worked in the realm of gender inequality since earning his Ph.D. from the University of Michigan in 1972. Currently on the faculty at Hartford College for Women of the University of Hartford, Johnson is also a senior associate with Cambridge Hill Partners in Cambridge, Mass. Johnson has authored numerous books, including "The Forest and the Trees: Sociology as Life, Practice and Promise," (Temple University, 1997); "The Blackwell Dictionary of Sociology: A User's Guide to Sociological Language," (Blackwell, 2000); and "Human Arrangements: An Introduction to Sociology," (Brown and Benchmark, 1996). Johnson's most recent book, "Privilege, Power, and Difference," (Mayfield, 2001).
---
Categories: Bates Now, Justice and poverty, Psychology, Society and culture, Sociology, Teaching and education.
Tags: Allan Johnson, inequality, privilege.
Contact Us