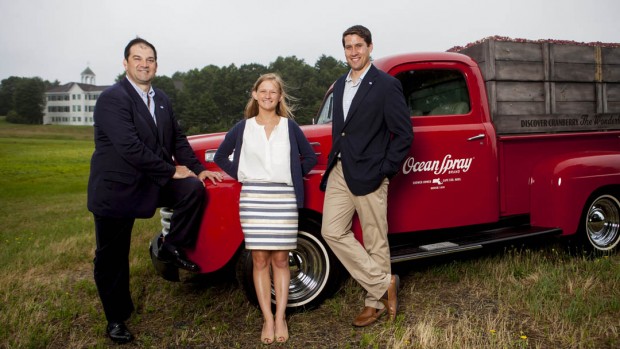 From Seattle, Wash., to New York City's Times Square, Bates students are participating in myriad off-campus experiences. The home front, of course, continues to percolate with scientific research, modern dance and extensive demolition…
Published on
Description

---

February 20, 2002
9:03 am

The scientific creative process comes alive in a one-woman performance. An actor-dancer from Massachusetts, Sharon Wyrrick performs The Search for Barbara McClintock, a multimedia piece about a pioneering woman geneticist, at 7 p.m. Wednesday, Feb. 27, in the Olin Arts Center Concert Hall.

February 19, 2002
3:22 pm

Dean B. Bennett, an expert on Maine's natural history, discusses the history of the legendary Allagash Wilderness Waterway and current…

February 19, 2002
3:16 pm

Kalee Kreider, manager of a national campaign to raise awareness about global climate change, assesses the effort to forestall global warming in a lecture at 7:30 p.m. Thursday, March 7, in the Edmund S. Muskie Archives. Presented as the annual Muskie Environmental Lecture, the event is open to the public at no charge.

February 15, 2002
3:58 pm

In an examination of how children's literature transmits stereotypes, a series of talks, accompanied by three one-act plays, in a symposium titled What is Children's Literature? will take place from 4 to 6 p.m. Friday, March 1, and from 9 a.m. to 4 p.m. Saturday, March 2. The public is invited to attend the sessions, which include breaks for discussion and meals, free of charge.

February 15, 2002
3:49 pm

The Chaplain's Office is seeking nominations for the two recipients of the 2002 William Stringfellow Award of Peace and Justice in memory of William Stringfellow '49. All letters of nomination are due Monday, March 4, and can be addressed to The Office of the College Chaplain, 161 Wood Street, Lewiston, Maine, 04240.

February 15, 2002
3:29 pm

Beth Wiemann, a clarinetist and award-winning composer, performs and discusses her music at 1 p.m. Thursday, March 7, in the Olin Arts Center Concert Hall. The presentation is free and open to the public.

February 15, 2002
9:09 am

Live actors share the stage with puppets from a variety of puppetry traditions in the production of Marguerite Duras' novel The Sea Wall. Performances are at 8 p.m. Thursday through Saturday, March 7-9, and 2 p.m. Sunday, March 10, in Gannett Theater.

February 13, 2002
4:03 pm

New York-based poet, performance artist and activist Jayne Cortez will read from her work at 7 p.m. Wednesday, Feb. 27, in the Edmund S. Muskie Archives.

February 13, 2002
3:54 pm

Jacqueline Landry, Catholic chaplain at Harvard University, will present a talk titled The Path is Made by Walking: A Catholic Feminist's Journey as a Change Agent at 4:30 p.m. Thursday, Feb. 28, in Skelton Lounge, Chase Hall.

February 13, 2002
9:31 am

Love might be a many-splendored thing, but it's also darned hard work for men — or so says the Brooks Quimby Debate Council, whose members will argue the topic "Resolved: women should bear the burden of dating" at 4 p.m. Valentine's Day in the Keck Classroom of Pettengill Hall.