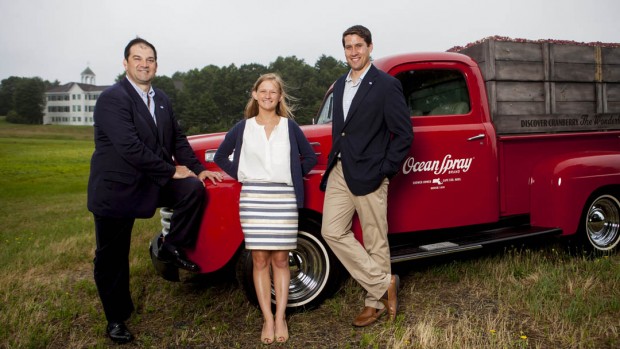 From Seattle, Wash., to New York City's Times Square, Bates students are participating in myriad off-campus experiences. The home front, of course, continues to percolate with scientific research, modern dance and extensive demolition…
Published on
Description

---

March 29, 2002
3:14 pm

Thomas J. Wenzel, a resident of Auburn and a chemistry professor at Bates College, is one of two educators nationally to receive a 2002 CUR Fellows Award from the Council on Undergraduate Research (CUR).

March 27, 2002
3:24 pm

Diana Shaghayegh Sepehri, a Bates College senior born in Iran and now a resident of Sacramento, Calif., has received one of 60 prestigious research fellowships awarded this month by the Thomas J. Watson Fellowship Program.

March 26, 2002
3:49 pm

Longtime Maine grower and former Atlantic Monthly art director Terry Silber will talk about perennial garden design at 7 p.m. Tuesday, April 2, in the Muskie Archives.

March 26, 2002
3:44 pm

Mark Mathabane, whose best-selling book "Kaffir Boy" detailed his growing up black in apartheid-era South Africa, speaks at Bates College at 7:30 p.m. Thursday, March 28, in the Muskie Archives, 70 Campus Avenue. The event, sponsored by the Office of the Dean of the College, is free and open to the public.

March 22, 2002
3:57 pm

Will Durst, a political comedian likened to Mort Sahl, Hunter Thompson and Dick Gregory, performs at Bates College at 7 p.m. Saturday, March 30, in Skelton Lounge, on the second floor of Chase Hall, 56 Campus Avenue. David Brusie, a musician and a senior at Bates, opens the performance, which is free and open to the public.

March 20, 2002
4:04 pm

Senior diver Andrew Hastings is making a familiar trip this weekend when he competes in the NCAA Division III swimming and diving championships.

March 20, 2002
9:09 am

Featuring a music master from Java and an American expert in gamelan music, the Bates College Javanese Gamelan Ensemble performs traditional Indonesian music at 4 p.m. Friday, April 5, in the Perry Atrium of Pettengill Hall. The concert is free and open to the public. For more information about the performance, please call 207-786-6135.

March 20, 2002
9:07 am

Frank Glazer, a resident artist at Bates College since 1980 and arguably Maine's best-known pianist, plays Beethoven, Schubert and Chopin at 7 p.m. Friday, April 5, in the Olin Arts Center Concert Hall at Bates, 75 Russell Street. The concert is free and open to the public.

March 19, 2002
3:31 pm

"I'm going to the gym now and work off some aggression," said Chris Mabbett '02, one of 47 ambitious Bates seniors to submit their senior honors theses last Monday.

March 14, 2002
4:08 pm

Performances at Bates College this weekend and early next week span some 260 years, from the Baroque era to the cutting edge of contemporary music. All free and open to the public, the performances include two performances of a Handel oratorio and two events featuring the avant-garde quartet Lake Affect.