Bates names director of Harward Center for Community Partnerships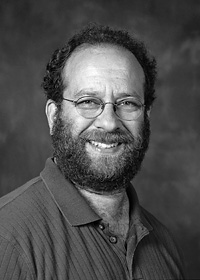 David M. Scobey has been named as the director of the Harward Center for Community Partnerships and as the Donald W. and Ann M. Harward Professor of Community Partnerships at Bates College, announced Vice President of Academic Affairs and Dean of Faculty Jill Reich. Scobey comes to Bates from the University of Michigan, where he is associate professor of architecture in the Taubman College of Architecture and Urban Planning and director of the Arts of Citizenship program.
"His intellectual gifts, academic accomplishments and prominence in community-based learning will enable Bates to build a center of community partnerships with both deep local significance and a national reputation of the first rank," Reich said. She praised the "energy, imagination, intelligence and experience" that Scobey will bring to the position. Faculty, staff, students and community members who met Scobey during his recent visits to Bates and Lewiston-Auburn are convinced, Reich says, that "he will contribute to our educational work both inside and outside the curriculum, forge new connections with local and global communities and enhance the intersection between academic and residential life at the college."
"David Scobey's appointment as director of the Harward Center is exciting news for both the college and the L-A community," said Rick Speer, director of the Lewiston Public Library. "Scobey's commitment to academic excellence should earn the center a high level of respect on campus, while his proven track record in connecting with a diverse array of community groups will reinforce the links already established between Bates students and schools, businesses, and hospitals and a variety of community agencies."
The Harward Center for Community Partnerships is an emerging organizational structure at Bates College designed to pursue academic excellence through integrating local and global communities with the mission of the college. Under Scobey's leadership, the center will link key academic endeavors at the college with community collaboration, research and service.
Firmly rooted in the academic purpose of the college, the center will serve as a focal point for connected learning that fuses academic discussion and community.
Scobey has written and spoken extensively about U.S. history and community-based learning. He is the author of the well-regarded Empire Study: The Making and Meaning of the New York City Landscape (Temple University Press, 2002), and two forthcoming books from the University of Pennsylvania Press, Arts of Citizenship: Higher Education and Civic Culture and Metropolis and Nation: Politics, Culture and Space in Nineteenth-Century America.
Nationally recognized as a leader in the theory and practice of community-based learning, Scobey founded Arts of Citizenship at the University of Michigan in 1998. Under his leadership, the program has brought together faculty, students and community partners in more than 30 collaborative projects from Detroit to Battle Creek in theater, history, visual arts and urban design.
Scobey graduated from Yale University with a doctorate in American studies. He was a Rhodes Scholar, a senior research fellow at the Smithsonian Institution's National Museum of American History and the recipient of various fellowships and honors.
Bates announced a $1.7 million gift to endow the Donald W. and Ann M. Harward Center for Community in May 2002. Named in honor of the sixth president of the college, Donald Harward, and his wife, at the time of Harward's retirement, the gift was raised from members of the board of trustees, former trustees, parents of students, alumni, faculty and staff. Harward served as president of Bates from 1989 to 2002.
"At the core of Bates' tradition lies a commitment to serve society," said trustee James L. Moody at the time of the center's dedication. "The Harward Center for Community Partnerships will provide new opportunities for Bates faculty and students to learn through civic engagement, and for the Lewiston-Auburn community to benefit from true collaborations with Bates."Under Harward's leadership, Bates reached out to the Lewiston-Auburn community with one of the most active service-learning programs in the country and renewed civic involvement through LA Excels. "The ivory-tower notion that intellectual activity must be separate, and values-independent, is changing," Harward told the Christian Science Monitor. "Colleges and universities can be contrarian, but also be engaged in the communities in which they are located."
View Comments