Lakeside concerts conclude with music from Ireland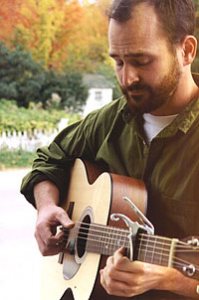 The 2005 Bates College Midsummer Lakeside Concert Series winds up on Aug. 11 with "Ireland Reclaimed," a program of Irish and Irish-influenced music by Brendan Taaffe, with Matt and Shannon Heaton. The concert starts at 6 p.m. in the Florence Keigwin Amphitheater, overlooking Lake Andrews at Bates. The rain site is the adjacent Olin Arts Center Concert Hall, 75 Russell St.
The concert is open to the public at no charge. Bring the family, blankets or lawn chairs and a picnic supper. For more information, please call 207-786-6400.
Taaffe, son of an Irish father and an American mother, grew up surrounded by traditional Celtic music. Enriched by travels in Ireland as a young man, he has evolved into a musician of great depth, known for his lyrical fiddling and singing as well as fluency on banjo, guitar and whistle. The Heatons, active in Boston's flourishing Irish music scene, sing and play a variety of instruments.
View Comments