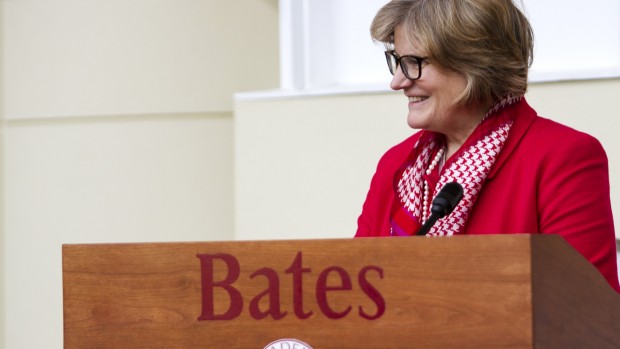 "We have ambitious goals for Bates, and I am inspired by this outpouring of support from the college community," said President Clayton Spencer.
Published on
Description

---

January 8, 2007
12:29 pm

A number of workshops will be held in memory of Martin Luther King, Jr., on Monday, January 15, in Pettengill Hall.

January 5, 2007
4:00 pm

Colby, Bates and Bowdoin colleges have received a $280,000 grant from the Andrew W. Mellon Foundation to build a model program for the collaborative development of library collections.

January 3, 2007
4:24 pm

Paul Solman, business and economics correspondent for the NewsHour with Jim Lehrer since 1985, will speak Thursday, Jan. 11, at the Edmund S. Muskie Archives, 70 Campus Ave., as part of "Spiritual Sojourners," a series sponsored by the Office of the Chaplain at Bates College.

January 1, 2007
4:07 pm

Civil rights activist and historian Cleveland Sellers is the keynote speaker for the 2007 Martin Luther King Jr. Day observances at Bates College.