American roots music, classical piano grace Bates' stages this weekend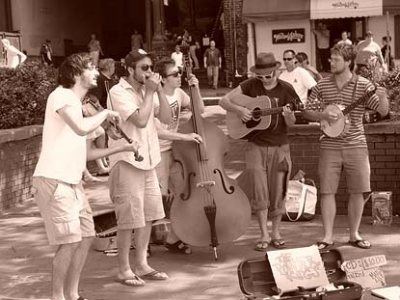 Classical piano from a member of the applied music faculty and high-energy American roots music are on tap this weekend at Bates.
Pianist Anastasia Antonacos performs music by Schubert, Schumann, Liszt and Finnish composer Einojuhani Rautavaara at 8 p.m. Friday, Jan. 25, in the Olin Arts Center Concert Hall, 75 Russell St.
The concert is open to the public at no cost. For more information contact 207-786-6135 or olinarts@bates.edu.
Up next are the Powder Kegs, a New York-state string band on a mission to recharge the communication between the new generation and its musical roots. They take the stage at 9 p.m. Saturday, Jan. 26, at the Benjamin Mays Center, 95 Russell St.
The show opens at 8 p.m. with Day for Night, a Portland duo that performs classic country harmonies in the style of the Louvin Brothers and the Everly Brothers. Open to the public at no cost, the concert is sponsored by WRBC-FM, the student-run radio station at Bates College.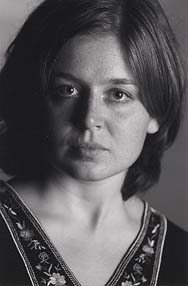 A member of the applied music faculty at Bates, Antonacos has performed around the world in solo recitals and as a chamber musician. In Maine, she has made solo appearances with the Portland and Bangor symphony orchestras.
Antonacos has worked with members of the Vermeer and Cassatt string quartets, and with renowned pianists Leonard Hokanson and Edmund Battersby. She has been a chamber music coach in Bay Chamber Concerts' Next Generation program for years, and regularly serves as a masterclass teacher and adjudicator. She is a founding member of the Bayside Trio and Harlequine, and teaches at the University of Southern Maine, as well as Bates and Bowdoin colleges.
Antonacos won first place at the International Young Artist Music Competition in Bulgaria, and holds prizes from the Capdepera International Piano Competition in Mallorca and the Indianapolis Matinee Musicale Competition.
The Powder Kegs are: Ryan Dieringer, "doghouse bass" and vocals; Jake Hoffman, banjo, keyboards and vocals; Daniel Zane, guitars and vocals; Sam McDougle, fiddle, electric guitar, noise and percussion; and Pete Winne, slide guitar, harmonica, washboard and vocals.
Zane, McDougle and Dieringer first played together in a bluegrass band in high school. When McDougle went off to college at Vassar, he met Hoffman and Winne. They formed the Powder Kegs in winter 2006, and headed to Burlington the following summer where they worked on a farm and performed at bars, clubs and on the street.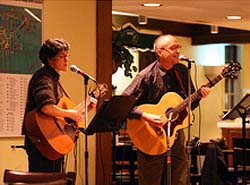 The band's full-length album, The Seedhouse, was a bestseller on CDbaby.com in April 2007. On the album, wrote a reviewer for Vermont's Times-Argus newspaper, "they've even managed to give a new spin to Hank Williams' 'Lonesome Whistle' and the Rolling Stones' 'Dead Flowers.' "
Also in spring 2007, the Powder Kegs performed live on National Public Radio's "A Prairie Home Companion" as the winners of the "People in Their 20s" talent show.
View Comments