Slide show: Homecoming 2008
• Click thumbnails below to view images of Homecoming 2008 at Bates:
Spirits were high for the annual Bates Homecoming Weekend.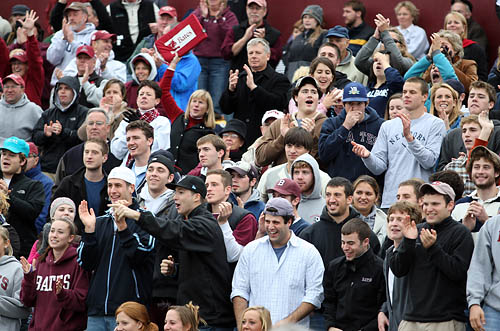 The slide show features Homecoming 2008, held this year Oct. 24-26. The weekend featured an exciting football victory over Colby and the first "Faces of Bates Across the Decades," an opportunity to learn about and respond to Bates' recommitment to diversity and inclusion.
Leave a Reply
This is a forum for sharing your thoughts about the preceding post with the public. If you have a question for the author, please email the Bates Communications Office at communications@bates.edu.