Wake Up Call: A Multimedia Presentation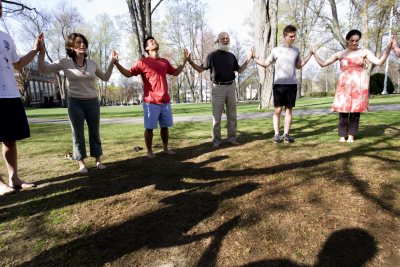 Professor of German Denis Sweet launched an experiential Short Term course in 2008 that "really deals with one's self, one's place in the world and one's place in society." He offers the life-changing course once again in Short Term 2009. See a multimedia presentation about the experiences shared by Sweet and his students in spring 2008.
View the multimedia presentation of Professor Sweet's 2008 course.
View Comments