An international affair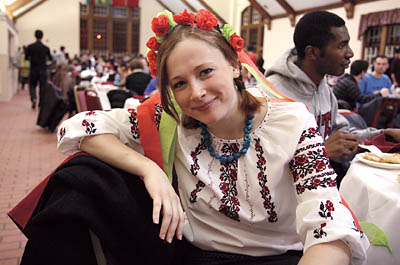 Svitlana Orekhova '09 of Donetskaya Oblast, Ukraine, poses for photographer Louisa Demmitt '00 during the annual International Dinner. For the dinner, students prepare dishes from their homelands, often from family recipes passed down through the years. By sharing and explaining their food, and talking about the role it plays in their own culture, "students really get to show where they're from and, consequently, who they are," says Demmitt.
Leave a Reply
This is a forum for sharing your thoughts about the preceding post with the public. If you have a question for the author, please email the Bates Communications Office at communications@bates.edu.