Darwin correspondence discussed in final 'Darwin at 200' event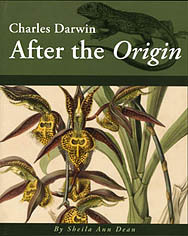 Science historian Sheila Ann Dean, who has studied the correspondence of Charles Darwin extensively, presents the lecture "Charles Darwin: After the Origin and Before the Descent" at Bates.
The year 2009 marks the 200th anniversary of the birth of Darwin and the 150th publication anniversary of The Origin of Species, the book in which he set forth the theory of evolution. Dean's lecture is part of the "Darwin at 200" series of events produced by Bates and the Lewiston Public Library. [More…]
Leave a Reply
This is a forum for sharing your thoughts about the preceding post with the public. If you have a question for the author, please email the Bates Communications Office at communications@bates.edu.